Video: Crowd goes crazy as K.O and Young Stunna perform SETE together
Video: Crowd goes crazy as K.O and Young Stunna perform SETE together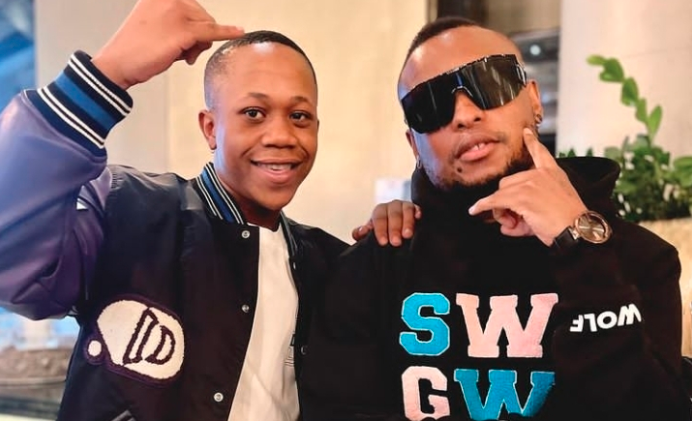 It is nearly the end of the year, thankfully, and the votes for the Song of the Year are quickly coming in the current front-runner is the surprise comeback hit single by K.O SETE featuring Young Stunna and Blxckie. The single is another case of Zakes Bantwini's Osama, which dominated the music and radio charts locally in the face of the height of Amapiano locally.
While the song might be a smash hit, the first and only time that fans have gotten to see K.O, Young Stunna, and Blxckie perform the song together was on the actual music video. A music video that currently sits with over 8 million views in just over a month. The growing record continues to affirm why K.O was the first Hip-Hop artist to reach a million views for his CaraCara music video a few years ago.
While the trio is yet to actually perform the song together, K.O did give his fans and those of the song an exclusive recently as he performed the song with Young Stunna.
K.O and Young Stunna perform SETE together
A lot happened during the recent Spring Fiesta which was held on Saturday, 8 October 2022. While some of it garnered attention for all the wrong reasons, AKA and Cassper getting into it again. The festival aimed at marking the beginning of the summertime season in South Ah, did have standout moments too.
Probably one of the biggest highlights is courtesy of the headliner of the concert, K.O, who performed a set of his hits on the main stage. While fans appreciated the entire set as a whole, one element that exceeded their expectations came with the performance of SETE.
SPRING FIESTA this Saturday! Make sure you come early pic.twitter.com/QxcZLkFdtO

— K.O (@MrCashtime) October 5, 2022
This is as K.O would invite Young Stunna to perform their collaborative hit single together for the first time ever. SETE despite being the mega-hit that it is currently has never been performed live with all three artists sharing the stage, even on television. The only reason that Blxckie was not part of the performance was due to the fact that he was scheduled to perform at Rocking The Daisies in Cape Town at the time.
#SETE performance [Part 3] pic.twitter.com/w7d0KZGxXn

— Hope😎 (@SheHopes2Be) October 9, 2022