VIDEO: CAPE TOWN THIEVES STEAL PRESIDENT RAMAPHOSA'S IPAD
VIDEO: CAPE TOWN THIEVES STEAL PRESIDENT RAMAPHOSA'S IPAD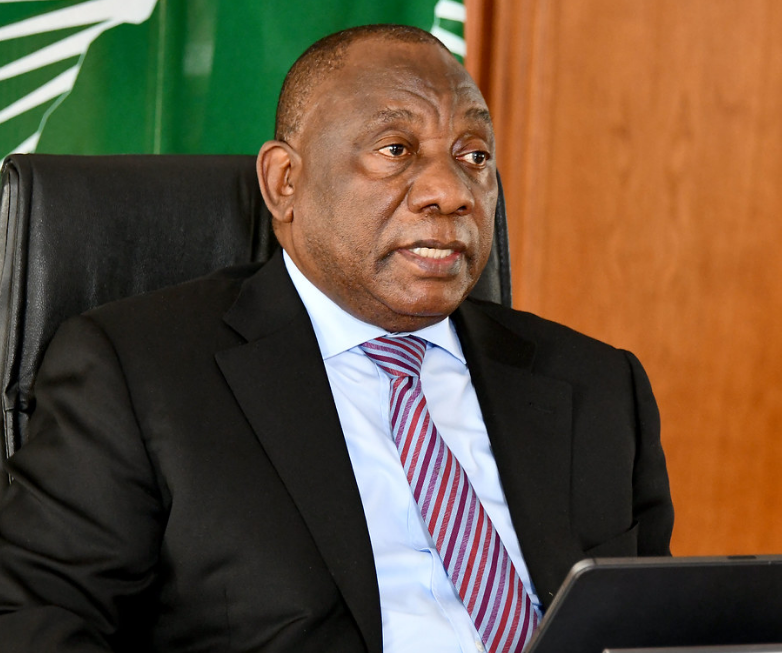 As he was about to deliver the keynote – which he was to read from his iPad – President Ramaphosa realised with visible shock on his face that his iPad had disappeared not too long ago.
For a moment on Tuesday, it seemed petty crime had found a victim in President Cyril Ramaphosa, much to the shock of the public.
Ramaphosa was in Cape Town on Tuesday for the establishment of the Transnet National Ports Authority as an independent subsidiary of Transnet.
As he was about to deliver the keynote on live TV – which he was to read from his iPad – he realised with visible shock that it had simply disappeared.
Many assumed it had been stolen…
They even steal the President's IPad/ Amasela r all over. Where was the security. pic.twitter.com/q4oraomzIn

— Bantu Holomisa (@BantuHolomisa) June 22, 2021
"I had my iPad. Do you know where they took my iPad to? This is the problem of always handing out your gadgets to other people. It's always best that I keep all these things with me all the time. I had my iPad. I had it in my hand. It's gone. I lost it, it seems."
Ramaphosa had to sit down again until a backup copy of his speech was brought.
Some found this funny while others decried what they thought to be the brazenness of a crime that it could happen to our first citizen.
Where is President Cyril Ramaphosa's iPad South Africa…??? Please help the President. #RoyalAM #Amakhosi4Life The EFF #RIPLuzukoNteleko Steve Komphela #CR17BankStatements Usher #COVID19 #Covid19SA #malemaon405 #AskAMan Rich Mnisi pic.twitter.com/2lly5OSdWv

— Tebogo Ramaselele (@TebogoRamaselel) June 22, 2021
Nitsi the presidents iPad went missing during a live press conference?
Yifilm enjani le? pic.twitter.com/bdOUSnpNWO

— Vusumuzi (@SlwaneToYou) June 22, 2021
They even steal the President's IPad/ Amasela r all over. Where was the security. pic.twitter.com/q4oraomzIn

— Bantu Holomisa (@BantuHolomisa) June 22, 2021
Who stole his iPad? 🤣😂🤣 This is embarrassing nkosyam 😂🤣😂🤣😂🤣😂🤣😂🤣😂🤣😂🤣😂🤣😂🤣😂🤣😂🤣#CR17BankStatements #MalemaOn405 #Covid19SA Rich Mnisi Steve Komphela #level5 Cyril Ramaphosa Gauteng pic.twitter.com/CLT0GRQ1o5

— Nkosinati 🇿🇦🇮🇱 (@NkosinatiMagwa) June 22, 2021