Video: Bontle Modiselle and her husband Priddy Ugly take a risk on top of high hill
Bontle Modiselle and her husband Priddy Ugly take a risk on top of high hill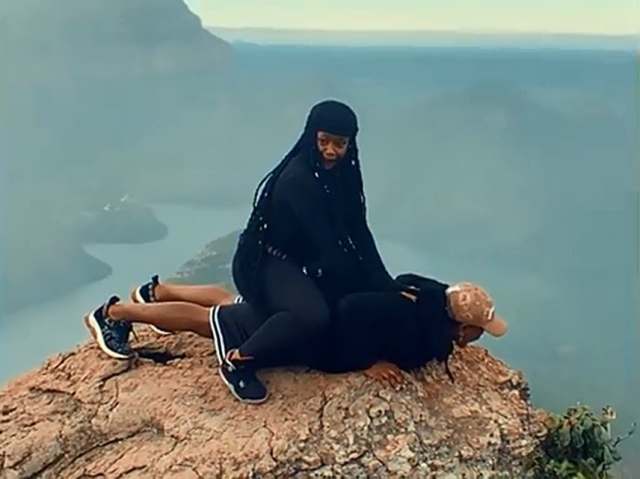 Love is in the air for the two love birds and we can not help but just admire their happiness! Bontle Modiselle and Priddy Ugly get adventurous as they went high on a hill to serve love goals.
The celebrity couple got followers emotional as Priddy was seen doing press-up on the hill, while Bontle stayed on his back.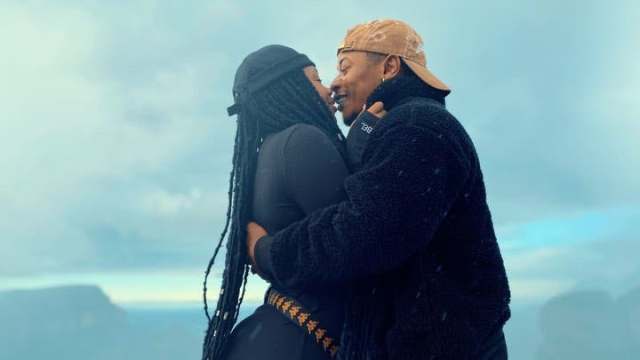 Bontle and Priddy ended 2020 on a good note, amid critics and trolls against their marriage, and they've started the new year 2021 stronger.
"Starting the year on top of the world 🙌🏽⛰. @beetravelsa, thank you for setting a breathtaking, strong, beautiful, high risk (lol) tone to the decade. Wow!!!" Bontle captioned video.
Check out their risky move in the video below: