Video: Black Motion's alleged new member revealed
Video: Black Motion's alleged new member revealed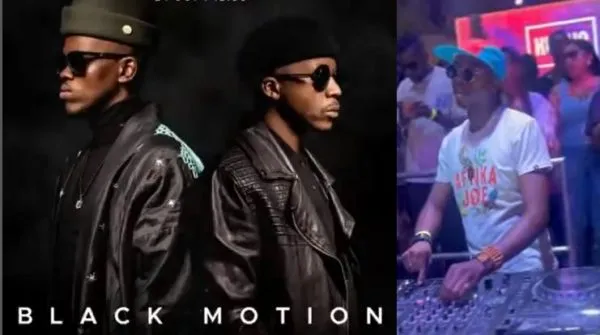 SA musical duo, Black Motion have reportedly welcomed a new member.
The duo are known to be Murdah Bongz and Thabo Smol, but a new face has been revealed months after the two announced laughing their solo careers. The new member was identified as Kabelo Kamo, who fans called Problem Child.
Black Motion officially split: 💔💔💔

Kabelo Koma joins Thabo Smallz, he replace DJ Zinhle's husband, Murdah Bongz.

SA, lets mourn the split of dance duo ❤

Jay Z Moitheri Dr Malinga Terry Pheto Bushiri Capitec Bank BMW AMG pic.twitter.com/Alizp8gubg

— YaseBlock B 🇸🇿 (@ThisIsColbert) November 5, 2022
A video of Kabelo performing alongside Thabo at a gig over the weekend has gone viral on social media and garnered mixed reactions.
While some people were glad that the group is growing rather than extinction, a few others reacted after presuming that Kabelo is a replacement of Murdah who dropped his solo debut album, Asante.
As much as Problem Child is doing a great job. Let us appreciate the fire Black Motion once gave us.🔥🔥🔥 Shout out to Murdah Bongz and Smallz👏👏 pic.twitter.com/CXhcoAbCqM

— Masana Manyike. (@TrevorMasana) November 7, 2022
Yoh yoh the new Black Motion DJ is a different animal. That nigga is the Scara Ngobese of CDJs

— Rea Gopane (@reagopane) November 7, 2022