Video: Actress Connie Chiume speaks on how she couldn't afford to go to America for Black Panther
Video: Actress Connie Chiume speaks on how she couldn't afford to go to America for Black Panther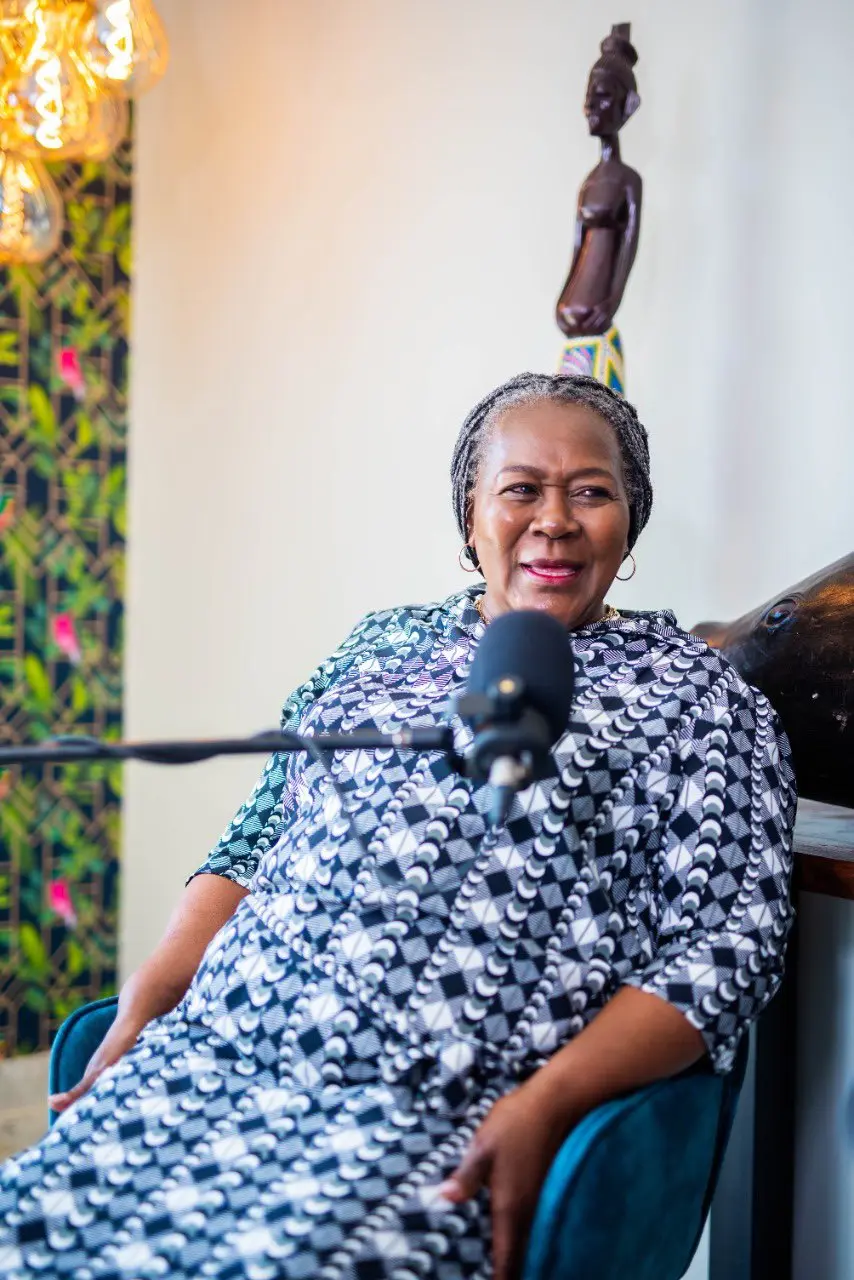 Veteran South African actress Connie Chiume has spilled all the beans on the latest episode of Podcast and Chill with MacG. Mme Connie Chuime's cry is the fact that they as creatives as freelancers for the rest of their lives.
Connie Chiume left no stone unturned as she exposes a number of ills that they are faced with as creatives and actresses. Mme Connie Chiume continues to insert that they are not even allowed to claim for the Unemployment Insurance Fund (UIF).
"Our industry is so cruel guys, you know it is so cruel. We are freelancers and you know you are a freelancer for the rest of your life. Unfortunately, even with our government where we pay 25 percent tax, they still don't classify us as workers. So, which means you can't even go to claim UIF, like, they are using us" said Connie Chiume
Legendary South African Mam @ConnieChiume 🔥🔥#podcastandchillwithmacg pic.twitter.com/IOO1ejo8Ix

— MacG 🇿🇦 (@MacGUnleashed) September 29, 2022
Amongst other things that Mme Connie Chiume touched on is how she almost did make it for the Black Panther project in America. Connie Chiume insert that money became an issue as she did not have anyone to fund her ticket. Until the office of the NFVF came to her rescue, hence she ended up making it to America.
"When I was going to the Black Panther, I was struggling to get money for the ticket. Because I was not one of the cast members who were going to be… my flight was not gonna be funded, it was not on my contract. I wanted to go, thanks to NFVF, though NFVF I managed to go. But I remember there was a time when I wanting to give up, because I have been knocking on doors and I can't find funding for my tickets" said Connie Chiume
Back when she was still trying to finding herself, Connie Chuime enrolled to study nursing but she was kicked out from a nursing school shortly after falling pregnant. Before becoming an actress, Mme Connie Chiume enrolled to study nursing, when things did not go as planned, how she moved to teaching.
"After my matric l moved to Thembisa Hospital to study nursing. I was supposed to undergo a three-year training. Trust me those days things were difficult. They were strict laws which states that if you fall pregnant during your training u should never come back. I then fall pregnant with my first child and l can safely say l was kicked out of the nurse training course" said Connie Chiume
After she was kicked out from the nursing college, Connie Chiume was still determined to have some sort of qualification in her name. She later on enrolled with Wilberforce College to pursue her teaching studies.
"After l was kicked out of nursing, l joined Wilberforce college in Evaton. That's where l learned my teaching skills. However, the job gave us small salaries, leaving me interested in trying new things and venturing into acting" said Connie Chiume
Will a number of awards under her belt, Connie Chiume is even internationally acclaimed and she continues to the Mzansi's favorite actress.