Video: Actor Moshe Ndiki and Musa Khawula beat up each other
Video: Actor Moshe Ndiki and Musa Khawula beat up each other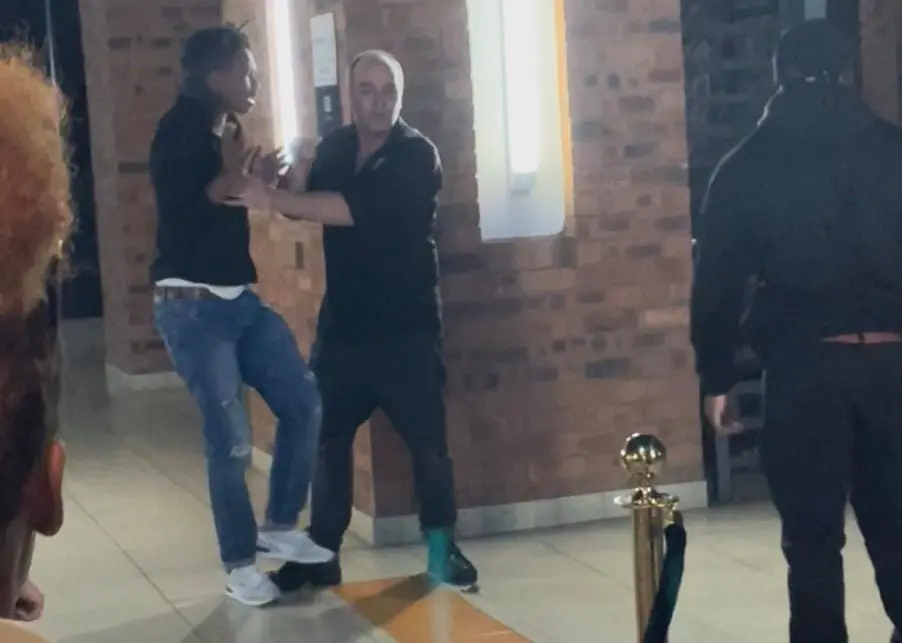 Chaos erupted last night at White Lounge, Sunninghil where Twitter blogger Musa Khawula got into a brawl with actor Moshe Ndiki. Musa has since threatened to open a case against Moshe Ndiki, but in the meantime, he started a petition to have him removed from Gomora.
Musa Khawula has built his brand by his no-filter reporting on celebrity gossip and even makes startling allegations against celebrities. It was only a matter of time until one of these celebrities jumps on him in public, and Moshe was probably one of the first.
ya'll should've seen me jump moshe ndiki,

he still can't act, can he?

— Musa Khawula (@MusaKhawula) August 21, 2022
— that thick girl (@justjessy_m) August 21, 2022
Musa was out and about with his friends and as always, he shares his location on Twitter. He shared videos of him partying but hours later, he got into a fight with Moshe.
remember when pinkygirl was throwing herself at the billionaire jollof, it was at white lounge; sunninghill so me and my friends decided to show up,

i suppose this is where the bag is at, pic.twitter.com/pysSqlo17A

— Musa Khawula (@MusaKhawula) August 21, 2022