Video: A look into DJ Zinhle & Murdah Bongz's daughter, Baby Asante's first Birthday party
Video: A look into DJ Zinhle & Murdah Bongz's daughter, Baby Asante's first Birthday party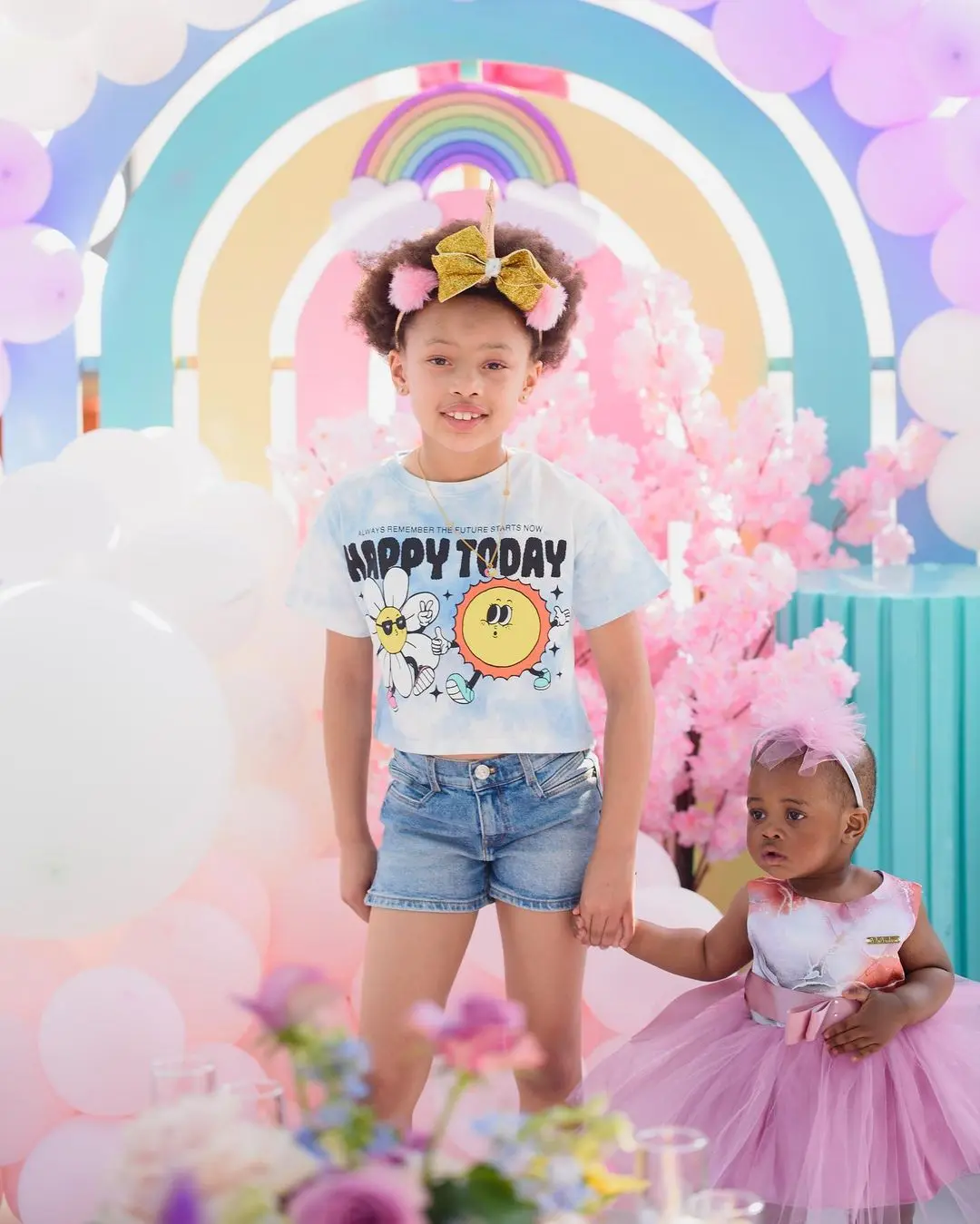 Africa's number 1 female DJ, DJ Zinhle, and her husband Bongani "Mörda" Mohosana recently threw their little one a birthday party, and they left nothing undone for their little princess.
Their daughter Asante turned one a week ago, and big sis Kairo Forbes took to her Instagram timeline to share a clip from her baby sister's colourful party.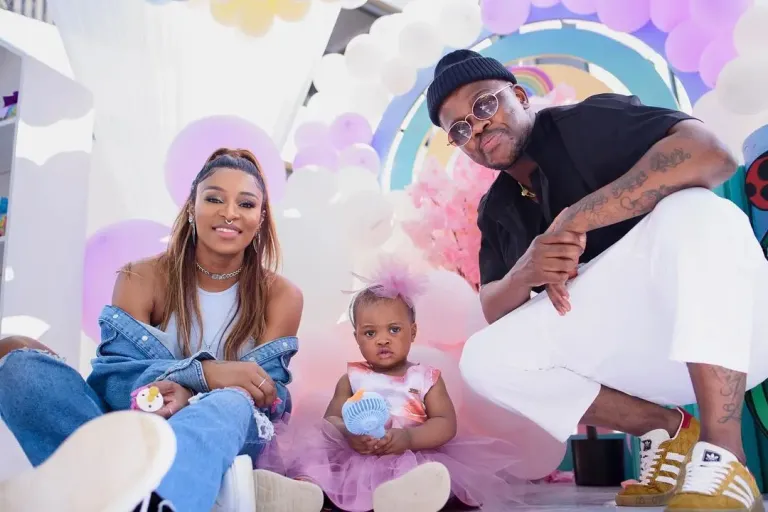 The little one was so cute as she kept dozing off when her family were singing happy birthday.
It looked like a fun affair with pink balloons, rainbow-inspired cakes, and loads of fun for the little ones who came to celebrate.
"One year of being your big sister and you nailed it', Kairo said to Asante.
The father of two shared an adorable home video of Asante and his wife, posting a heartfelt message in celebration of her birthday last Thursday.
"My precious daughter, no words can express how your life changed me to be a better father, husband, friend, musician. I know one day you will go through daddy's Instagram and will see how my life changed since you came into this world. I love you. Happy birthday, Asante, wa Papa."
DJ Zinhle also took to her timeline, posting a sweet birthday message.
"Happy birthday my sweet baby. God has blessed me so much. You bring us so much love and happiness. Ukhule Saint Sainty."
The Black Motions band member and DJ Zinhle welcomed their first child together on September 8 last year.