Vera Sidika's Nannies Earn More Than 50K Per Month
Vera Sidika's Nannies Earn More Than 50K Per Month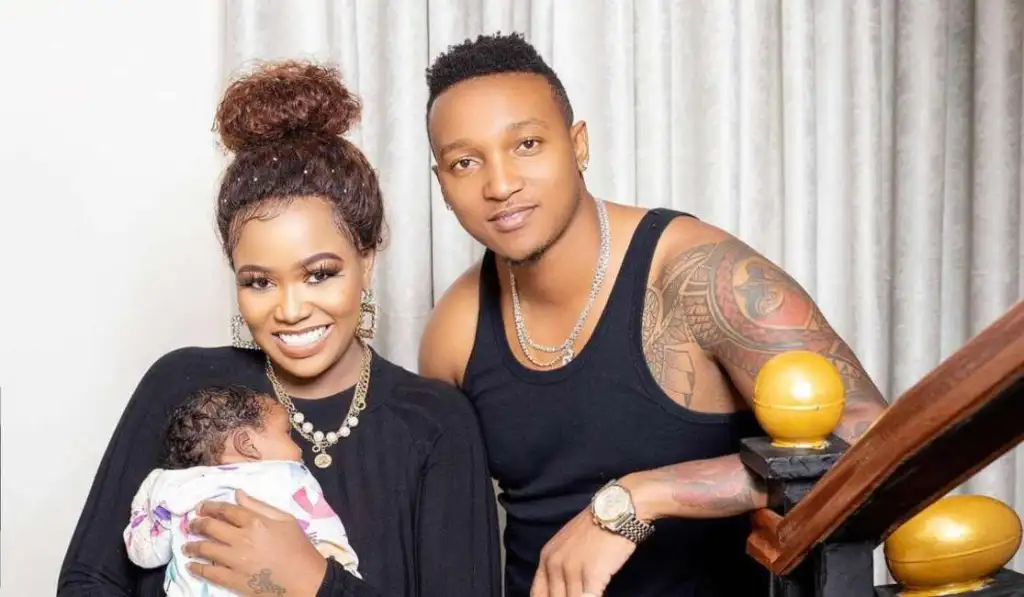 Everything about Vera Sidika is glamorous and costs her a dime.
The retired socialite has surprised her fans after revealing the amount she pays her nannies. During a Q&A on her Instagram stories, the socialite revealed that she sourced that she has two professional nannies who she got from a nanny boutique.
"There is a lady that moved back from States and set up a professional nanny boutique, gave me all my nannies and house managers." She said.
Responding to a question about how much she pays them and referrals for the owner of the nanny boutique Vera declined to say that she hates her works being overly publicized. She stated that the woman loves having clients of a certain 'caliber' because she is quite expensive and not everybody can afford to pay her nannies.
"She likes very intimate Referal from her circle of friends because of the type of clientele she has and wants to maintain a certain caliber. Since her rates for nannies ain't cheap salaries range from a minimum of 50k going up." She explained.
Vera explained the difference between nannies and house managers, she explained that nannies took care of Asia while the house managers are in charge of the house from cleaning to shopping.
"The nannies specifically look after the baby 24/7 every move Asia makes right behind her. You know how kids get when they crawl they randomly pick and eat things. I prefer having people on her 24/7 to watch her." She said.
Vera is known to be extra, she was once spotted with a 600k bag and how Asia's birth cost her over 2M.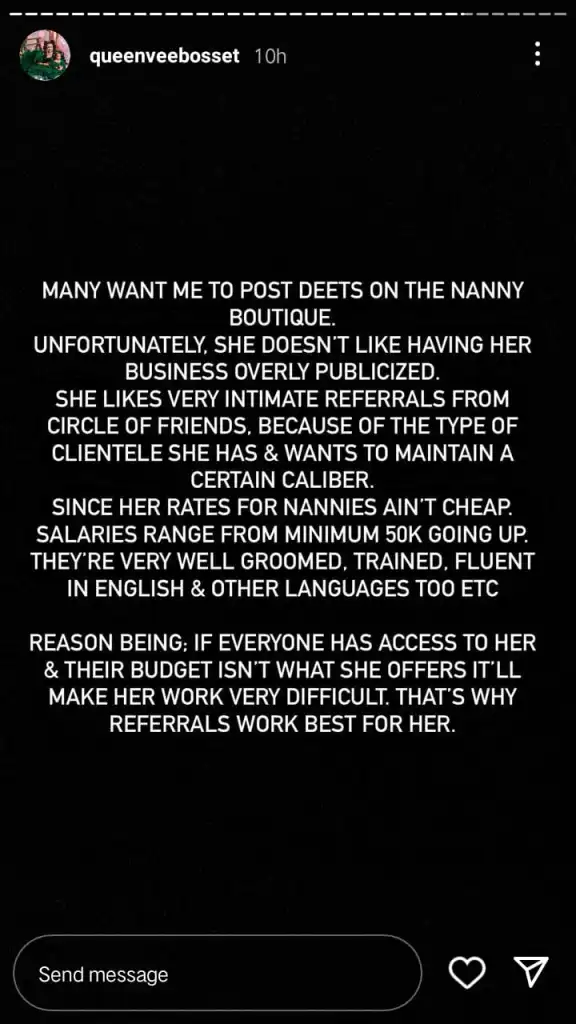 Revealed Details About Vera's Painless Childbirth That Cost Her Over 2M
Retired socialite Vera Sidika has today morning talked about how much she spent in the hospital during her delivery.
Talking during an interview at Kiss Radio during Kamene Goro and Oga Obinna's morning show, the mother of one revealed that she has always loved kids and the only fear that kept her from giving birth was the labor pains.
She said that the only reason she became pregnant was after discovering a painless treatment she could employ, which she chose. Vera noted that she had to pay for a private doctor since she wanted the best of the best. She noted that a doctor came with a private team and they ensured that her delivery was painless.
Vera narrated how she had one of the best suites in the hospital, according to Kamene Goro that suite costs over 200k a day. She added that she left the hospital in a limousine. Responding to a question about how much she spent, she stated that it was over 2m
Vera has said that she enjoyed the painless procedure and she will have more
children in the future. Talking about her fake ass, Vera clarified that her bum was real, she said that she only had breast implants and her Teeth fixed. The procedure cost her over 6M. She added that she loves traveling to Beverly hills in the USA to have the procedures done as professionals are lowering the high risks of failed surgeries.