#Uzalo: Thobile and GC are back
#Uzalo: Thobile and GC are back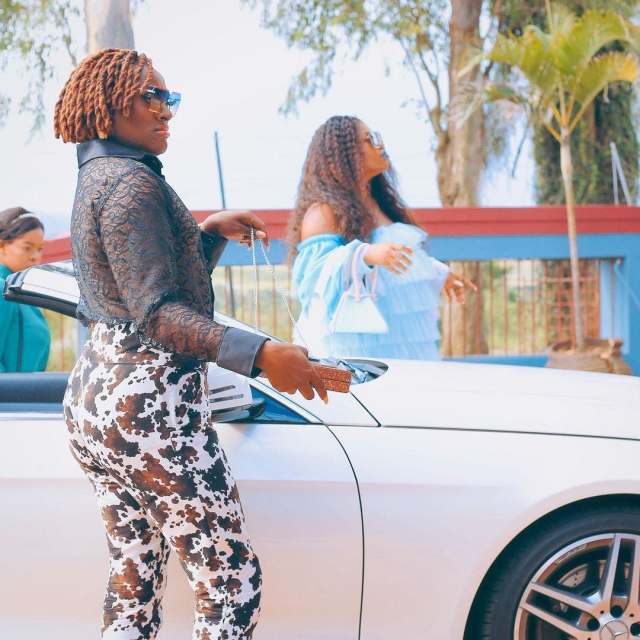 Although they're not back for good, viewers of SABC1 soapie Uzalo are happy to see their favourite characters Thobile and GC on their screens.
Khaya Dladla and Nokuthula Mabika this week returned to the popular soapie to reprise their roles, and they have the whole of Mzansi eating out of the palms of their hands.
Speaking about their return, Uzalo producer Mmamitse Thibedi said they'd always wanted to bring the duo back.
"We were just waiting for the right moment. And with the exit of Thandeka, we thought this was the perfect opportunity to do so and to give her a perfect exit.
"We also brought them back to do a remembrance of where Uzalo started and where it's going."
She said having them back on set had been amazing.
"Honestly, we missed them so much on set, as well as the life they bring to the story," she said.
"Although they're not back permanently, we're considering the possibility of their characters living throughout the season."
Mzansi had a lot to say about the duo's return.
Mpendulo Dlamini said: "I'm watching Uzalo again because GC and Thobile are back."
Jade also commented: "GC and Thobile are back, guyzini. . . meaning nam' I'm back to watching Uzalo more regularly."
Tshepi Makgosi said: "I'm only watching because GC and Thobile are back #Uzalo."
Mfundo Shezi said: "Hayibo guys! Uzalo must give us a whole movie about GC and Thobile telling us about their Joburg experience. I like their energy, yazini #Uzalo."