Uzalo star Tee Xaba (Sphilile) gets engaged – Photos
Uzalo star Tee Xaba (Sphilile) gets engaged – Photos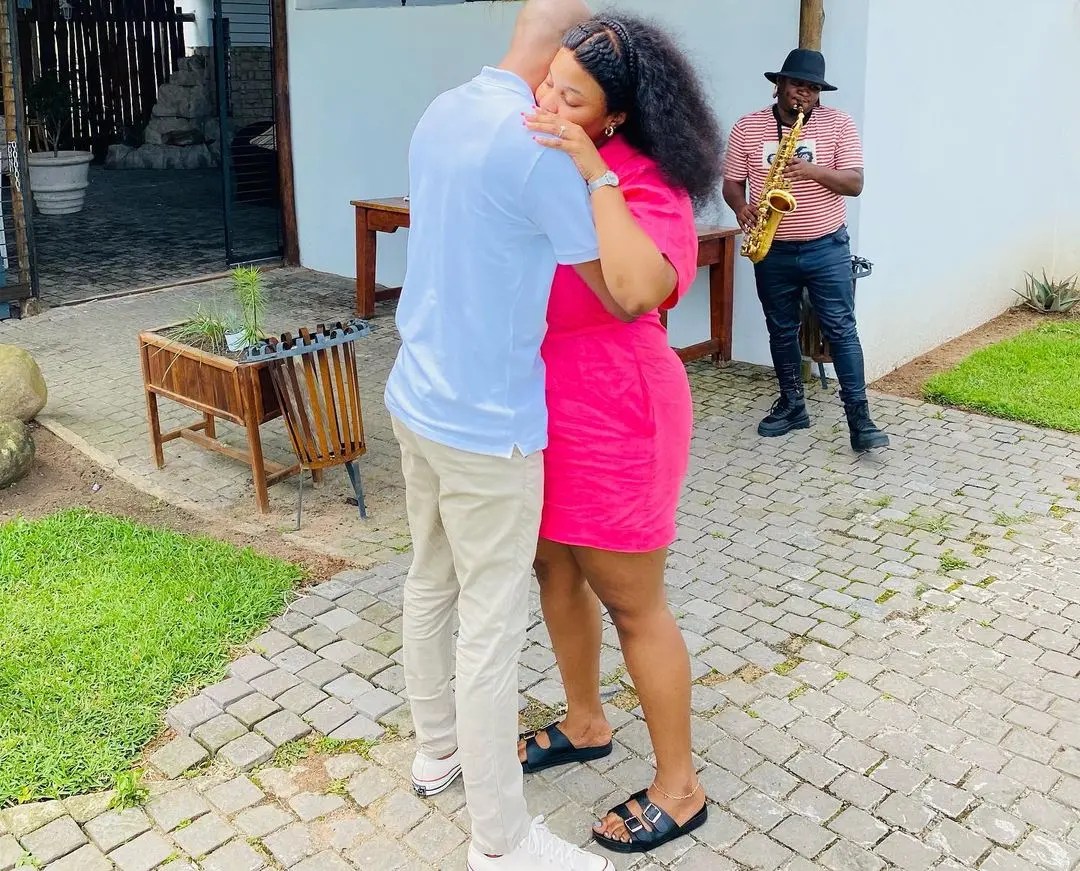 Actress Tee Xaba, known for playing the role of Sphilile on Uzalo, is officially off the market after the love of her life popped the question and she said "yes".
Taking to Instagram, the actress shared the happy news and captured moments from the big moment in her life.
"God, I am truly grateful," began her lengthy letter.
The actress shared that her man had restored her faith in love, helped reshape her outlook on love and healed the damaged caused by growing up without a father figure.
"Growing up without a father figure my idea of what a man should be and stand for has always been distorted . You came into my life and I never knew how broken I was. I had daddy issues and didn't even know. You didn't walk away because of my baggage but instead you chose to walk the journey of healing with me as we still are. Because of you I believe in true and unconditional love."
"Thank you for sticking by me mfo. God is truly faithful and will continue to be. We have a long way to go, growing in love together but honestly I wouldn't do it with anyone else. Thank you for choosing me sthandwa sami. Here's to becoming #MrsM. We're engaged."
Speaking to a local publication last year, Tee shared her views on love when her fictional character (Sphilile) was about to get married to a man who loved two women.
The actress said while Sphilile was the kind of woman to follow love to the ends of the earth, she would never compromise her self-worth in the name of love.
"I am a sucker for love myself, I am a hopeless romantic. But l I am not stupid in love. I would never forget who I am just because I am in a relationship. I know my worth, which is what I don't think Sphilile sees. She doesn't consider herself to be all that important. I think she downplays how amazing she is, which is nothing like me," Tee said at the time.