Uzalo actress Nelisiwe Sibiya warns Mzansi to stay away from her punani: Leave my tlof tlof secrets alone!
Uzalo actress Nelisiwe Sibiya warns Mzansi to stay away from her punani: Leave my tlof tlof secrets alone!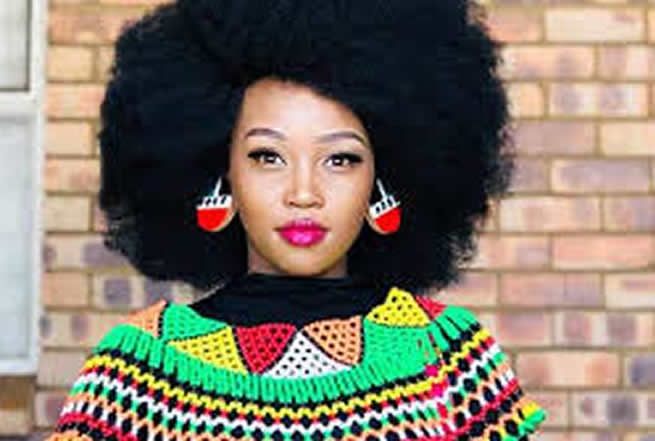 NELISIWE WEARS a naughty smile, the short traditional dress of the Zulu maiden and very little else, and she is certainly beautiful.
But she hides behind that lovely smile and refuses to answer the question she gets asked all the time, whether she has had tlof tlof or not before.
"Is she still itshitshi, or isn't she?" This is the one question she won't answer.
Nelisiwe Sibiya (30), who plays Dr Mbali on Durban Gen, revealed that she has people asking her about her virginity.
"This is because of the way I dress in my traditional attire and the way I portray myself as a proud Zulu girl on social media. I don't know how to say this. But I don't mind people complimenting my beauty when I'm dressed traditionally," she said.
But she won't go any further.
"I wear my clothes exactly the way I want to, but I don't think it's anyone's right to know whether I'm still a virgin or not. That is for me and my family to know," she said.
She said many people ask her the question.
"As far as I'm concerned it's an inappropriate question. Some people think the way I present myself gives them rights to voice their opinion. But I'm not bothered," she said.
She said she believes it comes with being in the entertainment industry.
"Unfortunately I've never heard people asking a proud Zulu man if he is a virgin," she said, still smiling.
She said people even asked her if she was going to attend the Zulu Reed Dance.
"I didn't attend the dance due to personal reasons," said Nelisiwe.
There are also people who accuse her of dating men from the industry.
"There are evil people out there who think that they are entitled to bash celebrities. I've been accused of dating celebrity guys. But I'm lucky because my family understands," she said.
Her love for culture doesn't only draw negative attention.
She is also nominated for Best Traditional Influencer at the South African Traditional Music Awards that will be held in Mpumalanga this weekend.
Nomagugu Ngobese, said that it is good to see young public figures like Nelisiwe being proud of who they are.
Nomagugu, who is a cultural activist and the founder of Nomkhubulwane Culture and Youth Development Organisation, said according to the Zulu culture, how a women wears is determined by her status.
"A virgin dresses a certain way. She hides nothing. A non-virgin normally hides private parts including boobs. And a married woman also wears clothes in a certain way," she said.
"Unfortunately we are living in times where everyone brags about their constitutional rights rather than looking at what culture or tradition tells us."
She said she's not saying that people have the right to question a woman's virginity.
"But as women who love our culture we must set an example and be the ones educating people about our culture," she said.