Uzalo actor Thobani Nzuza's gogo has died
Uzalo actor Thobani Nzuza's gogo has died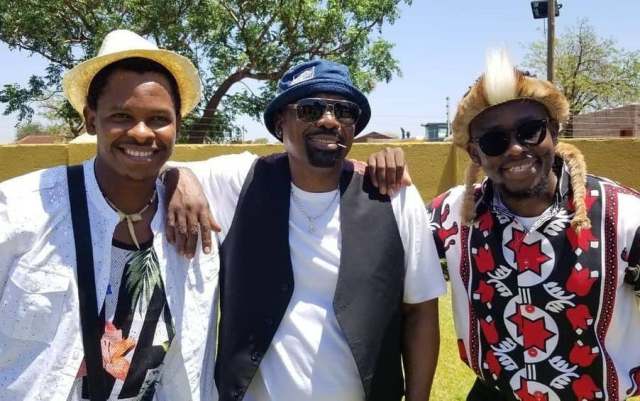 Actor Thobani Nzuza is in mourning. The talented actor, best known for his roles as Kehla on Uzalo and Mndeni on eHostela, recently shared that his grandmother has died.
"And today she passed away," he said.
Remembering moments he shared with her, Thobani shared a screenshot of an interview he had with a local publication about how his grandmother used to tease him, using his role as a Ben 10 on Uzalo, to make more grandkids.
He said although his gogo used to make fun of him and his on-screen sugar mamas, she couldn't handle seeing him as Mndeni on eHostela.
She quit watching the drama series, which often depicts violent scenes, after the first episode.
Shortly after sharing that his gogo had died, heartfelt messages of condolences flooded the star's comments section.
Lusanda Mbane said: "I enjoyed reading this article so much, and chuckled, as I could see gogo in my mind's eye. I wasn't ready for the caption. I'm so sorry Thobani."
Thobile said: "I'm so sorry for your loss, mfowethu. May her soul rest in eternal peace."
Nqobile said: "Condolences to you and your family. You've gained a guardian angel.