Uzalo actor Cebolenkosi Mthembu recovers his voice
Uzalo actor Cebolenkosi Mthembu recovers his voice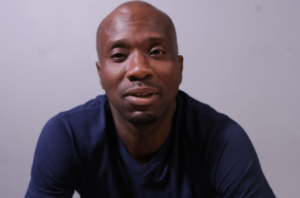 When he lost his voice, he thought it was the end of his acting and radio careers.
After trying everything to get it back, actor Cebolenkosi Mthembu is now singing a song of joy.
He said his voice was back, and he also went back to work.
Cebolenkosi, who plays officer Nyawo on Uzalo, is now breathing a sigh of relief. This after struggling for a month to regain the voice since early last month following his recovery from Covid-19.
"I was starting to think that maybe my ancestors are angry or they have turned their backs on me. But now it's clear that it was just the medical condition," he said.
He added that he regained his voice late last week and is now back at work.
"I have started shooting. Although my voice is not fully recovered, it is better than before. I'm also going back to radio on Saturday," said Cebolenkosi.
He said he used vitamin C supplements, onions and garlic.
"I also used warm water and many other things, so I don't know what actually helped," he said.