#UthandoNesthembu: Mzansi Convinced Musa Is Scared Of MaNgwabe
#UthandoNesthembu: Mzansi Convinced Musa Is Scared Of MaNgwabe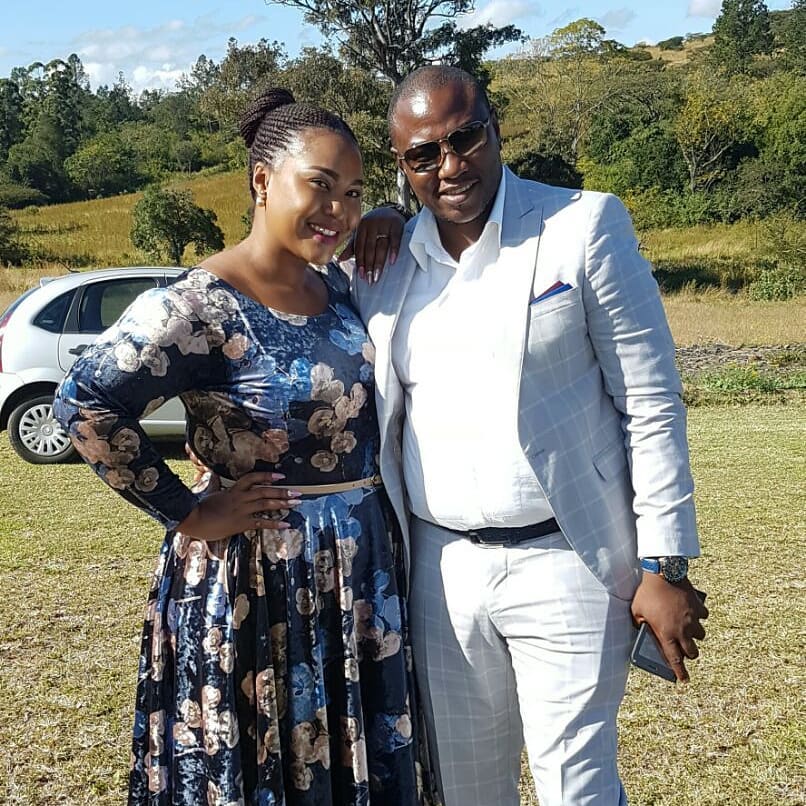 Mzansi's favourite family on Uthando Nesthembu has once again brightened up our Thursday night with loads of drama. It is after last night's episode where viewers got convinced that Mbali Mseleku AKA MaNgwabe, is a gone girl – as in she has one foot out the door and is a ticking time bomb.
As always, MaNgwabe's straight off the shoulder attitude lands her on the Twitter trends list. Sometimes being outspoken and direct, gets mistake for being very rude which is an understandable misinterpretation if you think about it.
Wife no 5 that Musa proposed back then might be the reason why MaNgwabe is always like this. Phela, she thought she was gonna be the last wife kanti akazi 🤭🤭🤭🤭 #Uthandonesthembu pic.twitter.com/egxeh8fJm3

— JustOdwa🌻🌻 NaDima🌻🌻 (@dima_onzima) November 4, 2021
A few things stood out from the latest episode of the Mzansi Magic reality show. Firstly MaNgwabe's love for her children and how she always puts them first no matter what. MaNgwabe stood up for her children after she claimed they were being abused for opening the gate instead of the older man who was with them.
She got applauded by tweeps for doing such and it shows how she values her children's feelings. Yes this divided social media because many believe in the traditional ways of raising kids and said sending kids to open a gate is no sign of abuse.
Mangwabe standing for herself and her kids , what a strong woman #Uthandonesthembu

— Thabo Daniel (@Softouch_SA) November 4, 2021
Also how can MaCele make such a big deal of MaNgwabe fetching her own kids whereas she lives in a whole separate suburb? So her not living in Mzumbe is not a problem but Mbali fetching her own kids is?#Uthandonesthembu

— Nonto (@nonto_ngwenya) November 4, 2021
Just like MaYeni I don't find Mangwabe rude at all I just find her very honest and this thing is not just about the child opening up the gate, she did say it herself that there's more to this & remember in reality tv they share what they want not all. #Uthandonesthembu

— Bee_Makazi (@MakzCoffee) November 4, 2021
Another thing which stood out which we have seen since the beginning of the season is the hostility between the wives. Especially MaNgwabe and MaCele, or is it MaKhumalo and MaNgwabe who are faking their 'friendship' the most? Time will tell. But tweeps cannot help but notice how the wives are apparently faking their frirnships for the sake of the camera's.
MaYeni said it best, some people are faking it for the cameras. A tweep noticed how wife number 1, MaCele is being two-faced towards MaNgwabe, "MaYeni was right. People pretend for the camera. MaCele and MaNgwabe were buddy buddy on the trip and even exchanged looks, as a sign of gossip. Now they're back home, the gossiping and fighting carries on. Things are hectic."
Another one said, "Is it me or Thobile and MaNgwabe are not really friends as they claimed to be in the previous seasons."
How can we possibly overlook the fact that Musa Mseleku and his fourth wife MaNgwabe always bicker and fight whenever an opportunity to iron things out presents itself. Some men feel sorry for Musa, "Having a wife that put a grumpy face like MaNgwabe when you enter the room is your first curse as a man."