US-Based Mzansi Stars Nomzamo And Thuso Mbedu Raise The SA Flag High
US-Based Mzansi Stars Nomzamo And Thuso Mbedu Raise The SA Flag High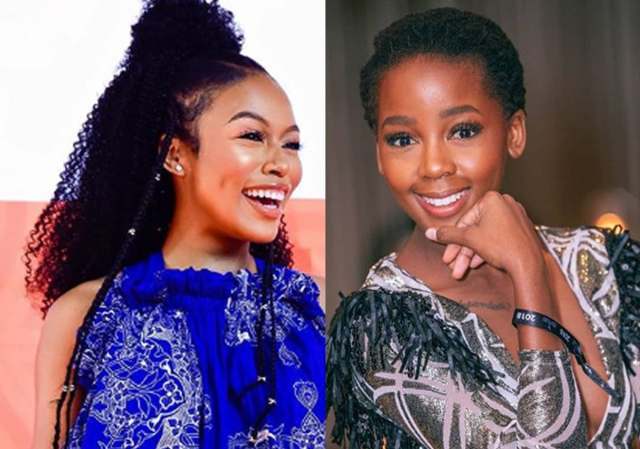 There is Elon Musk, Charlize Theron, Trevor Noah, Nandi Mngoma and the list of South Africans that have cemented their names as internationally recognized stars is endless. Now we can add Thuso Mbedu and Nomzamo Mbatha. The two leading actors recently made the list of Essence's 20 Young Black Hollywood stars To Watch.
Thuso Mbedu made it as the 16th most promising black Hollywood star. The former eTV's Scandal actress has been living her best life in the Americas, but that has not stopped her from still proving that home is South Ah. In celebrating Mbedu, the piece wrote that:
"Emmy-nominated Thuso Mbedu is one of the most compelling new faces on television. Her road to perdition began during her teenage years on drama series like Snake Park and Scandal. The sky's the limit for the early-20-year-old and Mbedu's reaching for higher heights. She's set to make her international debut in Barry Jenkins' "The Underground Railroad," which is based on the Colson Whitehead novel of the same name. There's no doubt that this young phenom will be a force to headline marquee posters in the near future
Now, what can be said about Nomzamo that has not been said before. The star not only made the list beating out names like Chloe x Halle- and Mbedu too- to nab the ninth spot on the list. Considering that the good sis has yet to even show up and show off in actual US film or television program, the feat is amazing.
Speaking about Mbatha, the piece wrote:
"Nomzamo Mbatha knows no bounds or limitations. While filming Isibaya, she spent time touring Kenyan refugee camps in her role as an UNHCR Ambassador. It is that level of care and commitment that has made her a sought after star in projects like "Tell Me Sweet Something" and "The Jakes Are Missing." In 2015, she became the first South African to represent Neutrogena and signed a talent management deal with CAA (Creative Artists Agency). Up next, Mbatha will be starring with Eddie Murphy and Arsenio Hall in "Coming 2 America" in a role that's described as being "kept under lock and key."
In good company 💛 🙏🏾

Thank you for shining a light our way @Essence 💫 Honoured. https://t.co/hZ4eLpj02F

— Nomzamo Mbatha (@NomzamoMbatha) January 23, 2021
The star is currently back in South Ah for a little vacation, but she is clearly heading back to cement that her name is Nomzamo Mbatha. Speaking on her "kept under lock and key" character for the film, it has been kept so lock and key that sis does not even feature on the trailer- but clearly she would be a small character if they have to hide her role-she might just well be the heir to the throne- think about it.
Right? 🥺In a perfect world that would've been a beautiful experience 💛 https://t.co/c44Tyxc36l

— Nomzamo Mbatha (@NomzamoMbatha) January 23, 2021