Uproar as rich Shauwn Mkhize (MaMkhize) receives R27 million sponsorship from broke municipality
Uproar as rich Shauwn Mkhize (MaMkhize) receives R27 million sponsorship from broke municipality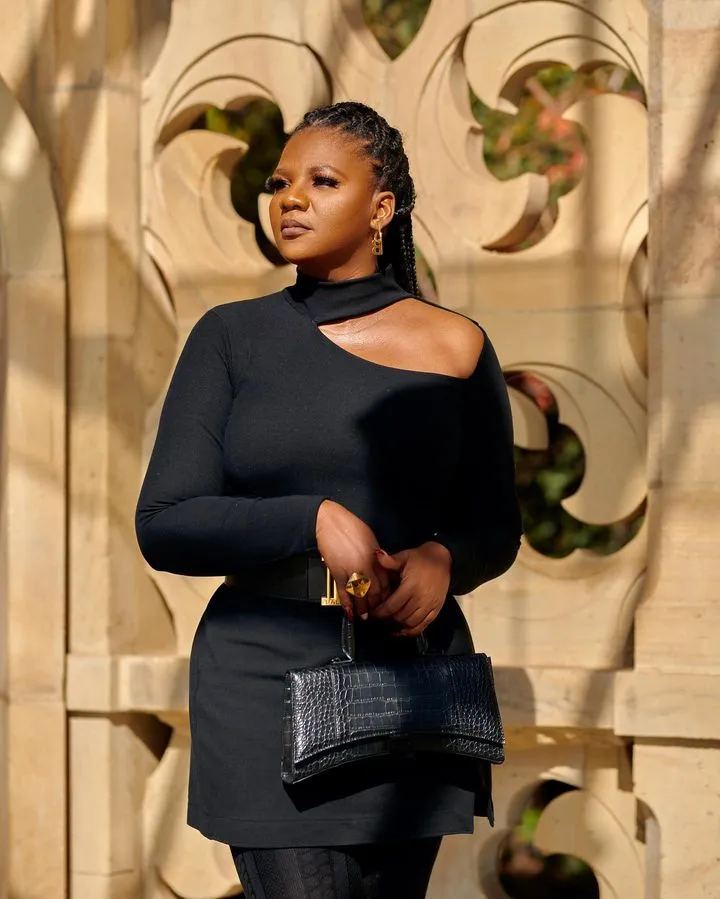 A decision by the cash-strapped Msunduzi Municipality, whose infrastructure has been in a state of decay for decades due to lack of service delivery, to donate R27 million to super-rich tenderpreneur Shauwn Mkhize has encountered rage.
This has also led to a call for an immediate termination of the sponsorship.
ad
It is not the first time that the Pietermaritzburg-based bankrupt municipality, which has been under administration for many years because of poor budget control and lack of essential services delivering, has been challenged for signing a deal to spend millions of rands to a soccer team.
This time legal action has been instituted against the allocation of R27 million to the Royal AM Football Club owned by Mkhize whose mother Florence was an ANC struggle veteran. The three-year contract, signed in July, would see the team receiving about R9 million per annum.
The deal also entailed that in addition to the funding, the city of Pietermaritzburg would be responsible for the maintenance of the Harry Gwala Stadium, the new training facility for the team that previously exercised at Durban's Chatsworth Stadium.
Neither Mkhize nor the municipality and Co-operative Governance and Traditional Affairs (Cogta) MEC Bongi Sithole-Moloi has responded to Sunday Independent's questions.
The provincial government lauded Mkhize in 2021 for buying Bloemfontein Celtic for R50 million and rebranded it to Royal AM, which was an addition to the provincial-based Premier Soccer League teams.
DA leader at the municipality Councillor Ross Strachan has approached the Pietermaritzburg High Court to stop the sponsorship or even reversing any money that might have already been given to the team.
Strachan filed the court papers on August 5 after the municipality had allegedly ignored his letter of concern.
"We are under the administration and we cannot even deliver most basic services.
"The city has no money, we have less than 10 days of cash coverage, we have got no financial and physical capacity in our departments due to the financial disarray," Strachan told Sunday Independent.
ANC provincial spokesperson Mafika Mndebele said his party would engage with the municipality to establish how the city would benefit from funding of the team.
"As the ANC we don't encourage our municipalities to spend money where there is no return on investment," said Mndebele.
Despite an outcry over the Department of Economic Development and Tourism pledging R20 million to the South African Music Awards (Samas), Mndebele said after conducting its assessment, the ANC discovered that such sponsorship would benefit the province.
"The research tells us that if those awards come to KwaZulu-Natal they would contribute about R350 million in terms of events, hotels, caterers, informal economy.
"Even in this issue (Royal AM sponsor) we will follow it up to see what the returns would be," said Mndebele.
In the quickread.co.za website, Mkhize, has been described as one of the richest women in the country with her net worth R300 million.
Her mother Florence Mkhize was honoured by renaming Durban CBD's Martin West Building, which is eThekwini treasury headquarters, after her (mother).
Mkhize junior has been previously reportedly owning a R25 million worth luxury mansion overlooking the Durban North beach in upmarket La Lucia suburb. Among the top of the range fleet of cars she was said to be driving were Rolls-Royce Phantom, Ferrari 612 Scaglietti, Roll-Royce Ghost and a Lamborghini. It is believed that she in the past years scored government tenders worth more than R1 billion, including construction of thousands of low-cost houses around the province.
The municipality has been under administration for the past few years, but when it was hoping to come out of it early this year, Sithole-Moloi announced in May that its administration would be extended to October 31 because it had again "regressed to a qualified audit outcome".
Prior to approaching the court, Strachan said municipality had ignored his letter.
"The payment has already been made. I heard rumours that the first payment was R9 million.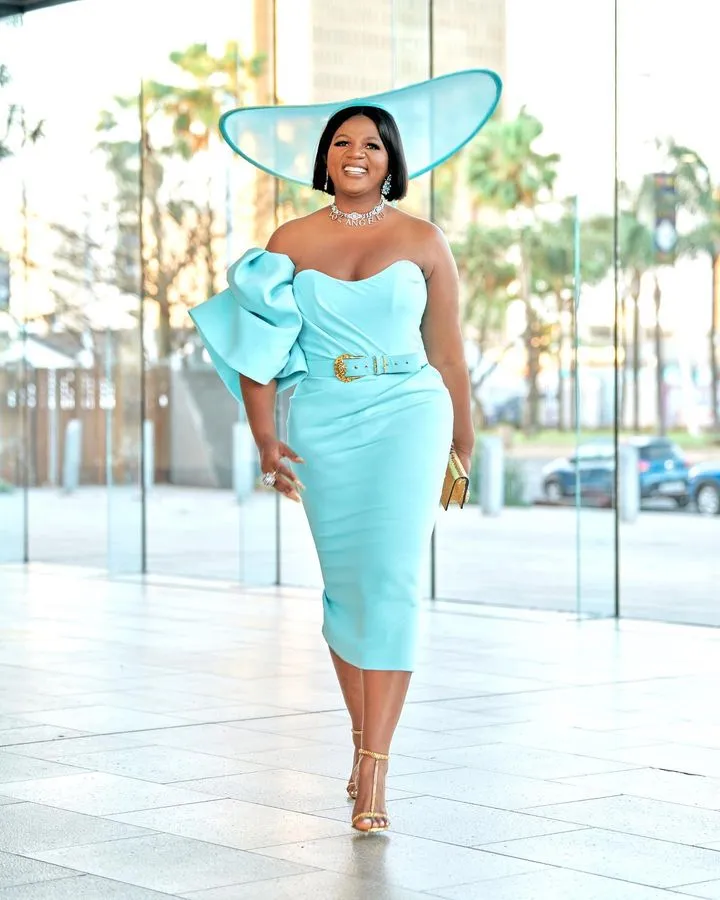 "The thing is that this (R9 million) has not been accounted for in our budget and I don't know in which department (within the municipality) this money is coming from, which is exactly why we are challenging this legally," said Strachan.
In the court papers, the DA listed municipal manager Lulamile Mapholoba, Sithole-Moloi, and Royal AM as respondents.
Strachan said Auditor-General Tsakani Maluleke had warned that the city's budget was unfunded and "we have to trim in some areas".
"And they said in the previous financial year that we should not embark on any sponsorship deal," said Strachan.
This was the first time the city has been taken to court for soccer team funding. Its R48 million deal with Maritzburg United Football Club collapsed due to a protest by a local Msunduzi Association of Residents, Ratepayers and Civics (MARRC). This was after the end of a previous three-year deal in which Maritzburg had enjoyed a R29.5m sponsor from ratepayers.
Strachan said the DA was happy with Royal AM relocating to Harry Gwala Stadium, but "surely financially we cannot afford sponsoring, especially a football club that is one of the wealthiest in the country."
"They should be helping us with sport development and sponsorships, not the other way around.
"Yes, we believe that Harry Gwala Stadium needs to be utilised, but we should not be handing out sponsorship while people living in rural areas have got no water.
"If you ask a grandmother who lives in a rural area what would she prefer, tap water or going to Harry Gwala to watch soccer, obviously she's going to tell you the first one (water)," he said.
Strachan said it was a myth that sponsoring a team would benefit the city's economy through attracting tourists.
"People are going to say this is bringing tourism, let us see if Maritzburg United did that for us.
"There is no evidence that this (Maritzburg United sponsor) benefited the city at all. Therefore, until you can prove otherwise, let us focus on core functions," said Strachan.
MARRC chairperson Anthony Waldhausen also said it did not make sense for the broke municipality, which had been "under administration for the past four years" to give away money to a soccer team.
"We submitted a letter to the municipal manager after the council had approved the deal.
"But he has not written back to us, which shows there is no care for the residents, they just want to eat the money," he said.
Msunduzi's decision to sponsor Maritzburg United and now Royal AM has encountered unprecedented outcry that has never been experienced by other municipalities that have taken similar decisions.
Eastern Cape's Nelson Mandela Bay Metro had in 2020 allocated R40.5 million to the Chippa United Football Club. Kaizer Chiefs, Black Leopards and SuperSport United were also sponsored by Polokwane Municipality.
The Umhlathuze Municipality also pledged to donate R3 million to Richards Bay FC but ended up only paying R1 million.
Royal AM also previously benefited R15 million from eThekwini Municipality, which also pledged to spend R5.2 million to Golden Arrows FC, R3.7 million to AmaZulu FC and R4 million to the Sharks rugby team.
Meanwhile, it was reported that the EFF in the Free State wrote a letter asking the provincial government to bring back Bloemfontein Celtics, and Free State Stars football clubs. The latter was sold to Mpumalanga province leaving the Free State province without a PSL team.
Msunduzi spokesperson Nontobeko Mkhize confirmed the sponsorship to the Royal AM, but did not reveal whether or not part of the money had already been paid.
"We can confirm that we have received the court papers and our legal team is currently studying the papers to enable us to determine the course of action.
"As the Municipality we are fully subscribed to the rule of law; therefore we will always comply with the protocols governing our jurisdiction," she said.
Mkhize said the council was hoping for formal and informal economic spin-offs in return.
"The Municipality has a responsibility to promote social and economic development in the City and is confident that this sponsorship agreement will contribute to business strategy and long-term sustainability.
"The stadium is currently maintained accordingly and meets all the compliance requirements of the PSL — in the absence of a home-ground PSL team, this stadium runs the risk of being underutilized to its full potential and thereby becoming a 'white elephant'."
She said the condition of sponsoring Maritzburg United was that the teams should remain in the PSL, but unfortunately the team was relegated to the National First Division.
Mkhize also said the municipality was still working on recovering its budget loss through Operation Qoqimali, "a vigorous collection campaign from non-paying consumers."
"The campaign was launched in September 2022 and has resulted in increased collections from customers.
"The Financial Recovery Plan which is used as an instrument to ensure that the Municipality regains its financial health within the shortest timeframe while ensuring that all issues which adversely affect the financial health are comprehensively addressed," said Mkhize.