Update On Itumeleng Khune's Tragic Loss
Update On Itumeleng Khune's Tragic Loss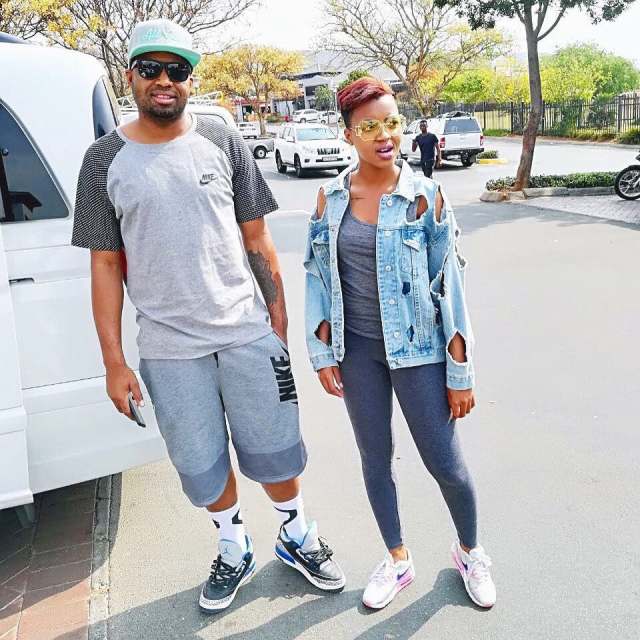 This week has been a very sad one for footballexxxxand his family after his sister Mapula was found dead on Thursday at their family home. Daily Sun reported that Mapula died in her room at their grandmother's house in Tshing, Extension 2, North West.
Vensterdorp Police spokeswoman, Colonel Adele Myburgh, says they have opened an investigation into the incident. "At 5 am on Thursday we received a call about a lot of smoke coming from a backroom in Tshing. The police broke down the door and found a 27-year-old burnt inside the room. Unfortunately, the lady died."
A source says Khune's sister was the victim of a home invasion. It seems she was living in the back room because the main house itself did not burn down.
"It is not the main house that was burnt down, but an outdoor room where Mapula was sleeping. The incident happened at their grandmother's house in Venterdorp in the wee hours of Thursday morning.
"Everyone was there when the incident happened. They called the police around 4 am when they realised the room was on fire. When the police arrived, she was burned beyond recognition. The family is now waiting for the postmortem," said the source.
Khune, the Kaizer Chiefs and Bafana goalkeeper, who is the older brother to Mapula, is believed to be home in the North West devastated at what happened. Not so long ago the soccer star had shared a pic of her with heart emoji of which she replied with "Big brother I love you."
Kaizer Chiefs has released the skipper to allow him time to be with his family in this difficult time in his life.
Kaizer Chiefs skipper and seasoned goalie Itumeleng Khune can't seem to catch a break from the tweeps. The keeper was a victim of trolling. from tweeps, not long ago.
People age diffidently ,what is so hard to understand that ??🤷🏽‍♂️🤷🏽🤷🏽‍♂️🤷🏽

— IIKHUNE3216 (@IIKHUNE_32_16) January 31, 2021
People age diffidently ,what is so hard to understand that ??🤷🏽‍♂️🤷🏽🤷🏽‍♂️🤷🏽

— IIKHUNE3216 (@IIKHUNE_32_16) January 31, 2021