Ukhozi FM's DJ Welcome Nzimande laid to rest
Ukhozi FM's DJ Welcome Nzimande laid to rest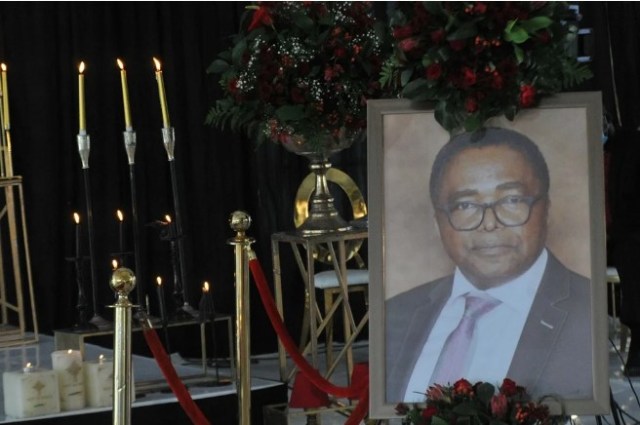 Former Ukhozi FM station manager and veteran DJ Welcome Nzimande will be honoured by his hometown's TVET college being given his name.
This was announced by KZN Premier Sihle Zikalala during Nzimande's funeral at ePhatheni Sports Ground in Richmond, KZN, on Wednesday 20 January.Zikalala said Indaleni TVET College would be named after Nzimande. He died on Friday 15 January after a short battle with Covid-19.The funeral service was held while the coffin was kept in the hearse at the back of a marquee.
Nzimande was seen as the father of traditional music in the radio industry. Before he became station manager in 2010, he spent 19 years behind the microphone. Among the well-known faces at the funeral were current station Ukhozi FM station manager Sbongi Ngcobo, DJ Tsatha Ngobe, former DJ Linda Sibiya, Ngizwr Mchunu and Alex Mthiyane.
Zikalala told Daily Sun that Nzimande was a good negotiator. "He fought the government to re-open Indaleni college, which was closed in the 1990s due to political violence int he area. It was re-opened in 2015," he said.
"He stopped the political violence between the IFP and ANC in Richmond and Hammarsdale in the 1990s. While the violence devastated the community, he manage to bring hope." Nzimande's daughter Nandipha recited from a farewell letter her mum Zandile had written.
"You will be always be my king. You loved me from a young age till death do us part. You taught me to be as selfless as you were. You lived your life and you helped people until your death," she said.
Sbongi Ngcobo said the SABC would always remember Nzimande. "Bhodloza developed Ukhozi from three million listeners to six million in 2006. He was a good leader, selfless and committed to youth empowerment," she said.
"He always listened to the people he led and monitored and mentored radio DJs."