UK-based SA singer Nakhane robbed after a show in Joburg
UK-based SA singer Nakhane robbed after a show in Joburg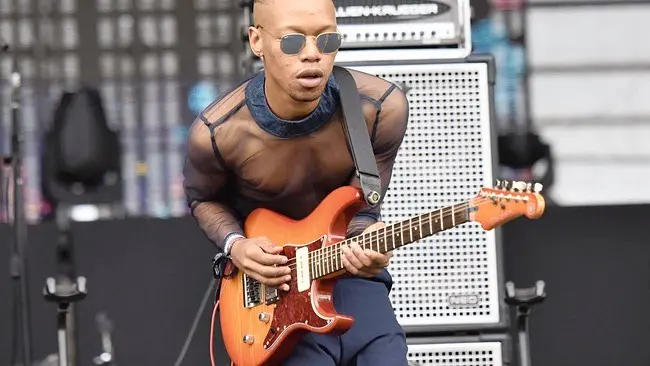 Nakhane Mahlakahlaka opens up about being robbed after performing at a show in South Africa.
The UK-based SA-born singer was robbed outside Liquid Blue in Joburg, on a Saturday, 21st of May.
He didn't reveal what was stolen, but he claimed he and his friends were robbed, hence he could reach out to his supporters in time.
Nakhane said the show was amazing and e expressed his love to everyone who came through.
"Joburg! Saturday night was a dream. A dream! I love you so much. I don't think you will ever understand how much I love you. PS: It's taken me this long to talk to you because my friend and I got robbed outside Liquid Blue after the most amazing night," he wrote.
Joburg! Saturday night was a dream. A dream! I love you so much. I don't think you will ever understand how much I love you.

PS: It's taken me this long to talk to you because my friend and I got robbed outside Liquid Blue after the most amazing night. pic.twitter.com/dPiwLkeR7N

— NAKHANE (@nakhaneofficial) May 23, 2022