Twitter puts Khanyi Mbau under fire over Photoshopping
Don't mess with Twitter because with only one wrong move, you are gone! Khanyi Mbau has never shied away from the fact that she has had work done on her body and how she edits her photos for social media.
Twitter, however, was not pleased when she edited a photo of herself with her brother, Lasizwe. Tweeps only noticed after Lasizwe posted a different version of the same photo Khanyi had posted. One user shared the two photos side by side saying she would be mad if she was Lasizwe. The comments section were quickly flooded with tweeps pointing out all the differences.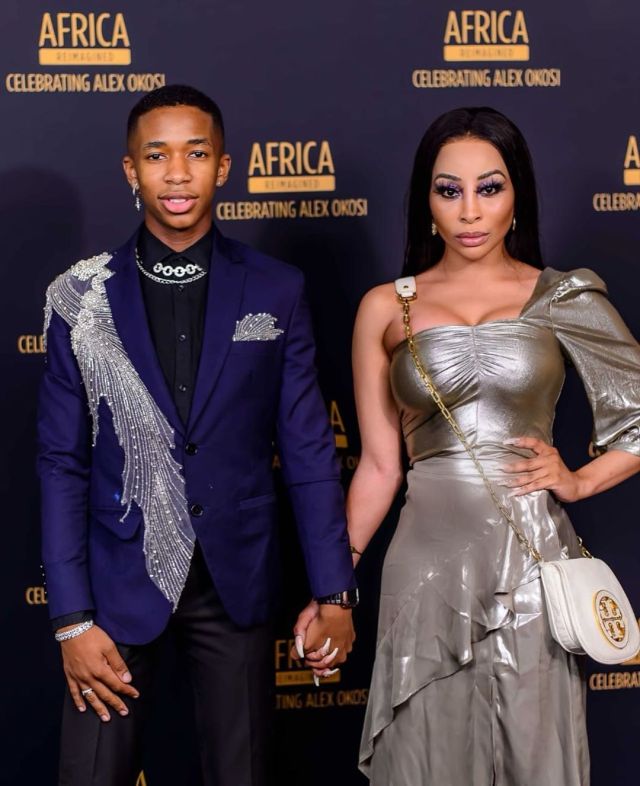 A conclusion was made that the actress had made an attempt to modify her post by lightening their complexion, making Lasizwe's nose look thinner and then flattening her stomach.
This got black twitter calling out the media personality for self-hating. What got black twitter even more furious was how she changed Lasizwe's appearance when he was okay with the original photo. Check out what black Twitter had to say.
I would be mad. pic.twitter.com/bWKIPQ3wdi

— The Wolf Trap ™♛ (@Jen_Biyela) February 17, 2020
surely she must've seen that she was overdoing Lasizwe's nose ? https://t.co/z9ALYguwRW

— Nolliey (@TeddyMokone) February 17, 2020
Khanyi Mbau hates herself.
She hates her Blackness.
She hates Black features.
I feel so bad for her poor Black daughter.
The complex that Black girl will have ?
I hope LaSizwe takes her to task..
I would be mad. pic.twitter.com/bWKIPQ3wdi

— The Wolf Trap ™♛ (@Jen_Biyela) February 17, 2020
Khanyi Mbau hates herself.

She hates her Blackness.

She hates Black features.

I feel so bad for her poor Black daughter.

The complex that Black girl will have ?

I hope LaSizwe takes her to task..

LaSizwe should be super offended that her BFF did this to his African nose. https://t.co/eFyCml2GrQ

— #BlackLivesMatter?? (@Khumalo_Nel) February 17, 2020
I would be mad. pic.twitter.com/bWKIPQ3wdi

— The Wolf Trap ™♛ (@Jen_Biyela) February 17, 2020
This is mad disrespectful nje.
LaSizwe looks like he can't breathe there on Khanyi's post.?? https://t.co/kTyZDlKnQa

— IG: Londi.gin (@Londi_gin) February 17, 2020
This lasizwe situation is the reason why I don't like taking pics with people, Cause if they look good they don't give AF how you look pic.twitter.com/dGCU5ifPeC

— ㄥ乇乇 (@IamLeeCore) February 17, 2020
Khanyi went and did some DR 90219 work on Lasizwe's nose ????? https://t.co/T5CJWOHHl1

— Ⓜ️AK (@MAKHATHINI_M) February 17, 2020
A lighter shade & nose job on Lasizwe. God really failed Khanyi Mbau for making her black. https://t.co/vijpwMkCYe

— Kingducer (@SaMmapago) February 17, 2020