Twitter fears for Mohale as Somizi meets Gogo Maweni
Twitter fears for Mohale as Somizi meets Gogo Maweni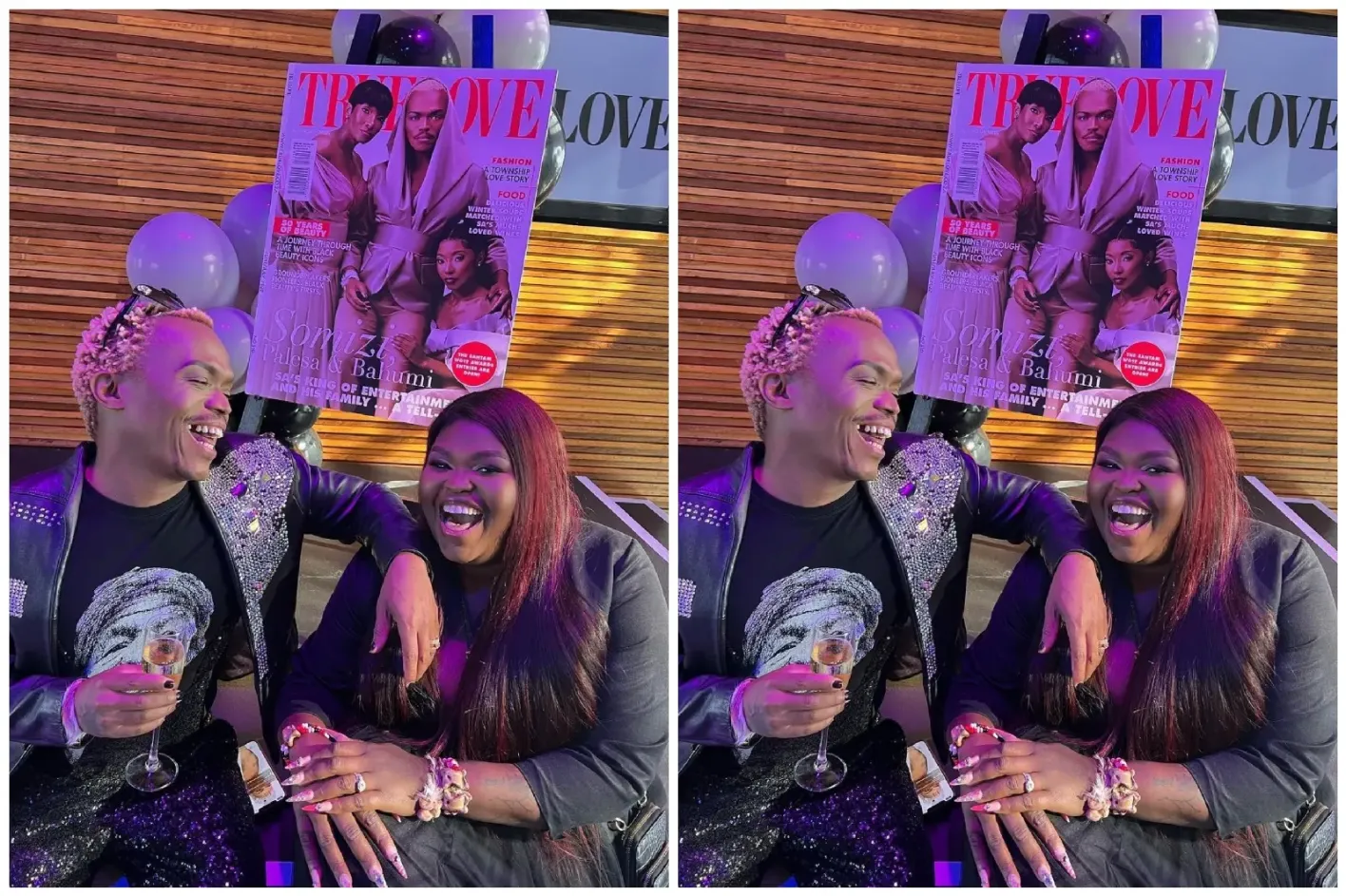 The estranged married couple, Somhale aka Mohale Motaung and Somizi Mhlongo continue to prove that they will continue to capture headlines. In the ever-unfolding story of the precautionary tale of not dating a fan and the (catastrophic) result if you do. In recent months, it seems that Somizi is on the up and up in terms of swaying the general public's perception of a man who is still saved as "Husband" on his phone.
It now seems that Somizi is readying the final nail on the coffin following his latest meeting with the intriguing Gogo Maweni. Tweeps following the circulation of the meet-and-greet between Somizi and Gogo Maweni, fans took to Twitter to speculate whether Mohale's days are numbered.
Who is Gogo Maweni, and why should Mohale be worried?
Lee-Ann Mokopa, popularly known as Gogo Maweni, might have been best known for her feature as part of the Izangoma Zodumo. But in recent months, the reality star, traditional healer, and influencer has become a beacon of light for many baby mamas that have dealt with alleged deadbeat baby daddies.
Maweni made headlines recently for traditionally dealing with two of her deadbeat baby daddies, allegedly. The first baby daddy she dealt with traditionally, allegedly, was soccer legend Siyabonga Zulu, who allegedly now does not have a penny to his name. Thereafter, she allegedly has dealt with now-disgraced actor and beloved media personality SK Khoza, in light of his recent social media and public meltdown.
Therefore, when a picture began to circulate on social media of Somizi meeting Gogo Maweni recently, tweeps could not help but worry for his estranged husband.
Has Gogo Maweni already started her "intervention"
While it might legend whether or not Gogo Maweni ensures that if her children do not eat, the same will happen to her baby daddies. It might be true, when taking into account that Mohale Motaung recently did have a meltdown on social media.
Currently, Mohale revealed that he has decided to spoil himself with a trip to Kigali, Rwanda. Sharing an image of himself at the airport waiting to board the plane, a tweep took to Twitter to suggest that the 27-year-old who dated the 49 year old Idols SA judge could not afford the "private jet life" anymore.
Not usually one to interact with negativity relating to the end of his relationship, Mohale seemingly had some time to kill before boarding as he defended the luxuries that his estranged husband bought for him. However, that only seemed to encourage the slander that tweeps continued to serve.
This makes it seem like the beginning of more to come, as Somizi has ensured that he continues to use the fifth season of Living The Dream With Somizi to throw as much dirt towards his "Husband." This comes as the latest teaser of the episode revealed that Mohale in January of this year at least allegedly tried to get a hold of Som-gaga, for what reason, no one knows just yet.