Tweeps come for Ifani's head after the rapper trolled moaning AKA
Tweeps come for Ifani's head after the rapper trolled moaning AKA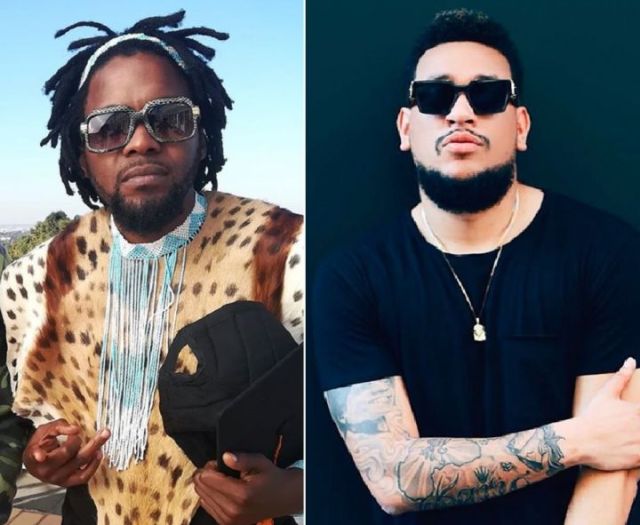 Rapper and TV presenter Ifani clearly forgot to read the room when he poked fun at his nemesis, AKA who is going through a very distressing period. Ifani, who is one of the few rappers to pioneer Xhosa raps, failed to let bygones be bygones when it comes to his beef with the mourning rapper.
Well, we did not expect Ifani and AKA to become the best of buddies after the tragic ordeal occurred, but a little bit of courteousness would have been appreciated by the Megacy.
If you look at his biggest rival, Cassper Nyovest's attitude towards the entire incident, (he said absolutely nothing – he did not even take slight jabs) it is something many admire.
This morning, Ifani decided to deride Kiernan saying he does not feel sorry for him. The distasteful manner in which he mocked AKA saw him getting dragged once again with many people telling him to just let it go.
Ifani tweeted about Black Coffee saying he feels sorry for him "as well as AKA" because they are celebrities. Hence, their dirty laundries and private matters are on full display for the entire world to see. Breathing a huge sigh of relief that he is no longer a celeb.
"I'm so glad I'm not a celebrity anymore I feel for Nkosinathi, I feel for Kiernan (crying face emoji). No, wait, sungxama (don't get mad)… I feel for Nkosinathi qha, (only)" he tweeted.
Black Coffee is currently going through a very messy divorce with estranged wife Enhle Mbali. Almost every week they trend on social media as they are battling it out in courts.
AKA lost his fiancée last month when she fell from a Cape Town hotel. Recently, disturbing videos of the two of them revealed that their relationship was extremely toxic.
The comments, as expected, are lethal, kind of like the last time he dissed AKA, the Megacy came for him.