TV star Thato TT Mbha makes special announcement on Soweto uprising commemoration this year
TV star Thato TT Mbha makes special announcement on Soweto uprising commemoration this year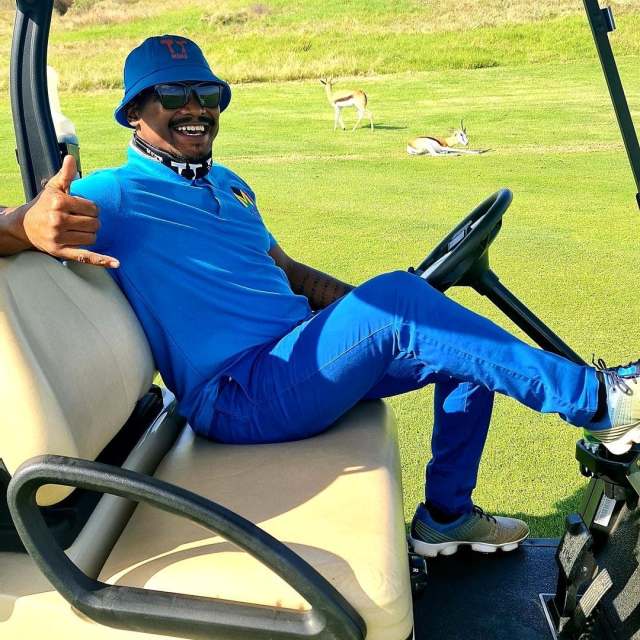 To mark 45 years since the 1976 Soweto uprising, businessman and reality TV star Thato "TT" Mbha is gearing to host the Soweto Youth Golf Day.
It will be held at the Soweto Country Club on 16 June. TT told Daily Sun he's always wanted to host a golf match.
"I've been looking at how different people spend the day, so as an avid golfer I thought why not host a match on the day but rope in a charity element to it to make it more purposeful.
"We aim to pay tribute to our fallen heroes, who sacrificed their lives for learners to study in any language they please, to have the freedom to play any sport, and live where they want to in South Africa," he said.
But this will not just be another golfing event.
"On the day of the event, all the youth who'll participate will get an opportunity to interact with highly influential people from all industries who'll possibly inspire them to turn their lives around," he said.
Proceeds will go towards providing blankets and non-perishable foods to the Kliptown Youth Foundation.
"The funds will also go towards buying branded Drimac jackets for all participants. We've also brought on board 72 caddies from the area to give back to the community, supply branded golf bibs and meals to all."
TT said the event is close to his heart.
"Growing up in Soweto, we never had the opportunity to play any other sport besides football, rugby or boxing if we were lucky.
"Kids today have better opportunities and we'd like to support them to make sure their dreams are fulfilled."
TT asked people to help make this day special.
"This is a community effort. People are welcome to donate anything they can. A little help can go a long way."