TV presenter, K Naomi slammed for talking about her stepson
TV presenter, K Naomi slammed for talking about her stepson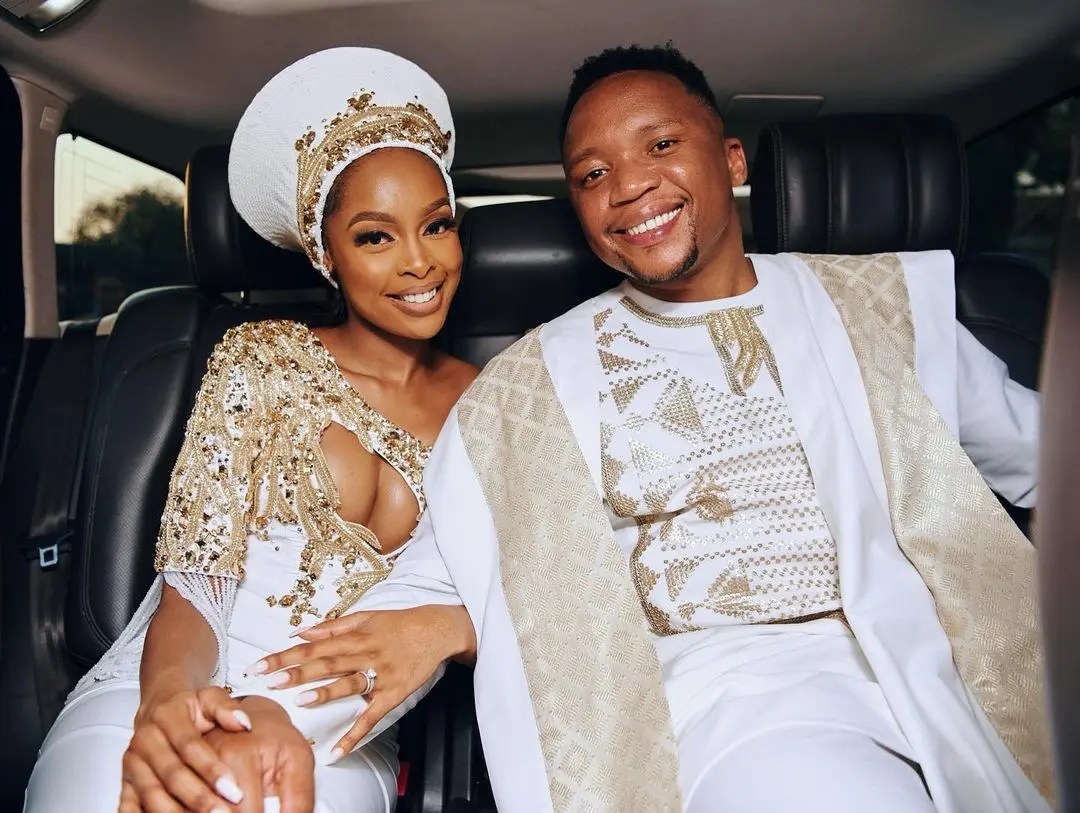 Social media users are certainly not jumping for joy following media personality K Naomi Noinyane speaking about her stepson. K Naomi Noinyane is under the tweeps' wrath as they feel as though her tweet was wrong and inconsiderate.
K Naomi has landed in hot water as tweeps are calling her out for being insensitive and inconsiderate. This comes after her post on Twitter while she was speaking about her stepson, from her husband. Tweeps are not impressed with how K Naomi has singled out the child, as though she is not claiming him as her own.
In her Twitter post, K Naomi mentions how her stepson wants more of his siblings in his wedding speech. In a way, the stepson was eluding K Naomi that he would want more siblings from her and his father.
My stepson mentioned how he'd like more siblings in his wedding speech.🙏🏽♥️

— K Naomi👑 (@KNaomi_N) October 27, 2022
Once seeing the post, tweeps did not give K Naomi time or a day as they immediately took under her comments to name and shame her. Calling her out, tweeps did not mince their words as they commenced calling her insensitive and inconsiderate, amongst other names.
Rather not talk about him if you call him stepson

— SewelaNkoana (@sewelankoana) October 28, 2022
In black culture we don't use step* just say my son..

— Mrs Galekhutle (@MapuleMaake2) October 28, 2022
The fact that you call him a "Step" says ALLOT…I live on 45 Bekker road,Midrand if you wanna fight.

— Ngwana Papa (@TT10196390) October 28, 2022
No that's your SON! Stepson ke manyala afeng

— Aunty P.💫 (@pamela_mkh) October 28, 2022
Meanwhile, other tweeps have come to K Naomi's defense with claims that she said nothing incorrectly, was insensitive, and or inconsiderate.
No she's correct, it's her stepson cause his mother is alive and mothering… She may love him like a son, but she didn't birth him. Abeg 🙇🏾‍♀️ Also don't paint Naomi out to be a villain cause it suits your narrative.

— Lebohang Morake (@DontTouchMyHerr) October 28, 2022
All of you are mad. If she said "my son" nkabo le bua gore hee doesn't the child have his own mother eng eng, don't replace the mother because you're married to the child's father. Weird bunch.

— 𝒪𝓌𝒶𝓂𝒾 🤍 (@ovo_tshepi) October 28, 2022
Ah hlamp isikhona nje esiswini 😍

— Hlengiwe mbambo (@hlengiwe_mbambo) October 27, 2022
You're pregnant??

— MaGcwensa (@AyaGcwensa) October 28, 2022