TV personality Mohale Finally Drops Mhlongo Surname?
TV personality Mohale Finally Drops Mhlongo Surname?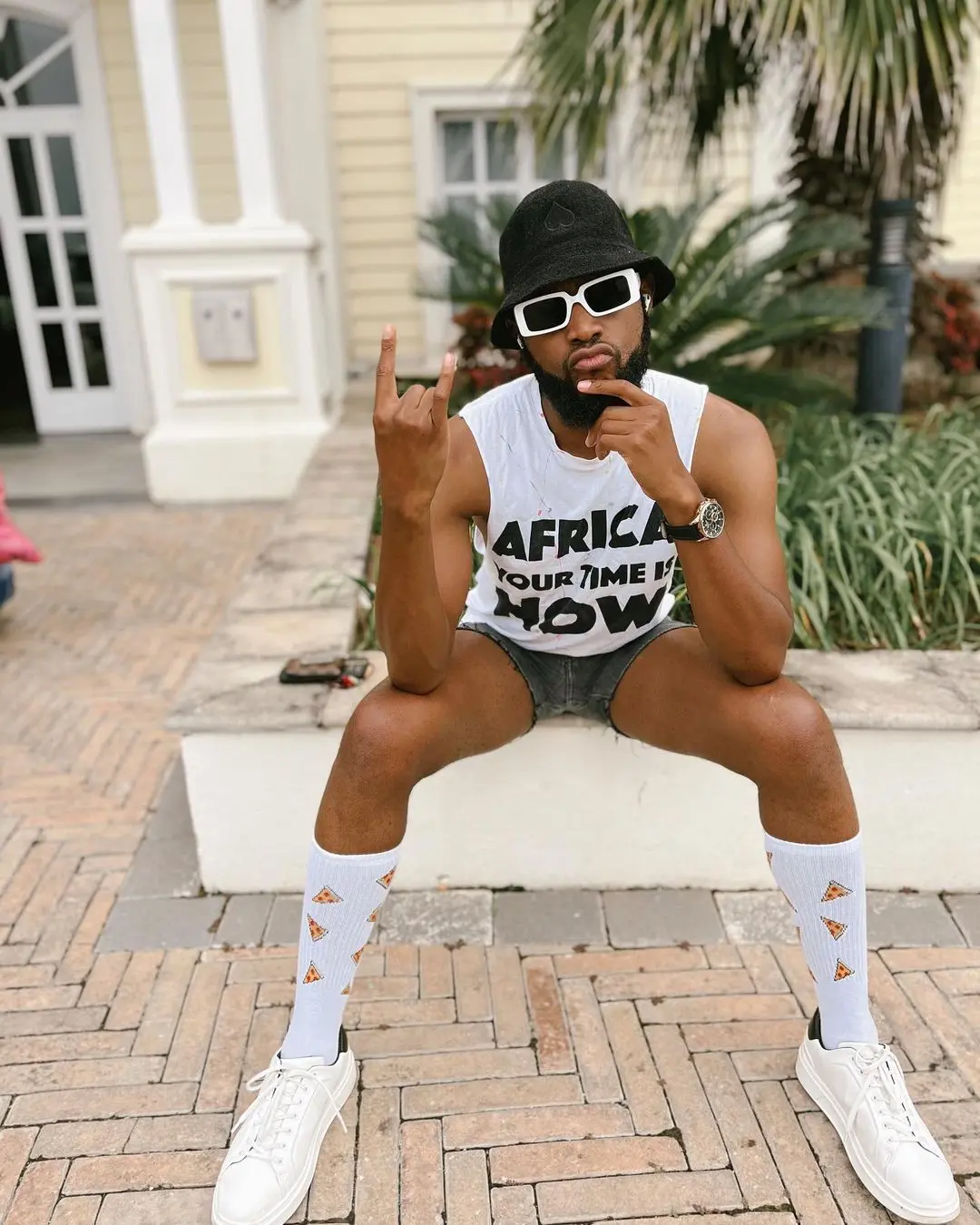 Fans are convinced that radio and TV personality Mohale Motaung is officially dumping his estranged husband's surname Mhlongo.
He took to his social media platforms and shared that he was going to home affairs today. This left fans speculating about his visit to the department, and others were brave enough to ask him.
Last week Sunday World revealed that Mohale begged his estranged husband Somizi Mhlongo to go for a mediation process as part of their divorce settlement. According to the Publication, Somizi turned Mohale's plea down, and the matter will go to court.
"Motaung made had previously said that he did not want anything from their joint estate, except the clothes that he left in their matrimonial house in Fourways and a car that Mhlongo allegedly damaged in one of their violent domestic tiffs. On the other hand, Mhlongo wants division of their joint estate," a source told the publication.
The pair reportedly broke up in 2019. In the audio that was leaked last year in August, Mohale revealed that Somizi physically and psychologically abused him during their relationship.
He alleged that Somizi broke his ribs and almost broke his two teeth at their home back in 2019. Read More: Mzansi Shocked By Allegations Made Against Somizi
Responding to the allegations, Somizi released a statement claiming that his estranged husband is trying to ruin his reputation.
"Never in my wildest dreams did I think that one day I would have to defend my honor as a result of someone I have loved so deeply and so genuinely deliberately harming a reputation I've worked so hard to build. For the most parts of my life, I've kept my relationships out of the public eye until my one and only marriage which you witnessed on television and other social media," he said denying the allegations.
However, Mohale maintains that he suffered abuse in their relationship. He said the leaking of the audios denied him a chance to tell his story. "I never imagined that my turmoil would be exploited in this manner. Since the release of the conversations, I find myself stripped of my agency and the right I had previously reserved to tell my story when I was ready."
"I did in fact experience abuse at the hands of my estranged husband both physical and psychological. It is not my wish to seesaw my experience against his as he only has his conscience to reckon with," Mohale said in a statement shared on social media.