TV and radio presenter Zizo Tshwete mourns
TV and radio presenter Zizo Tshwete mourns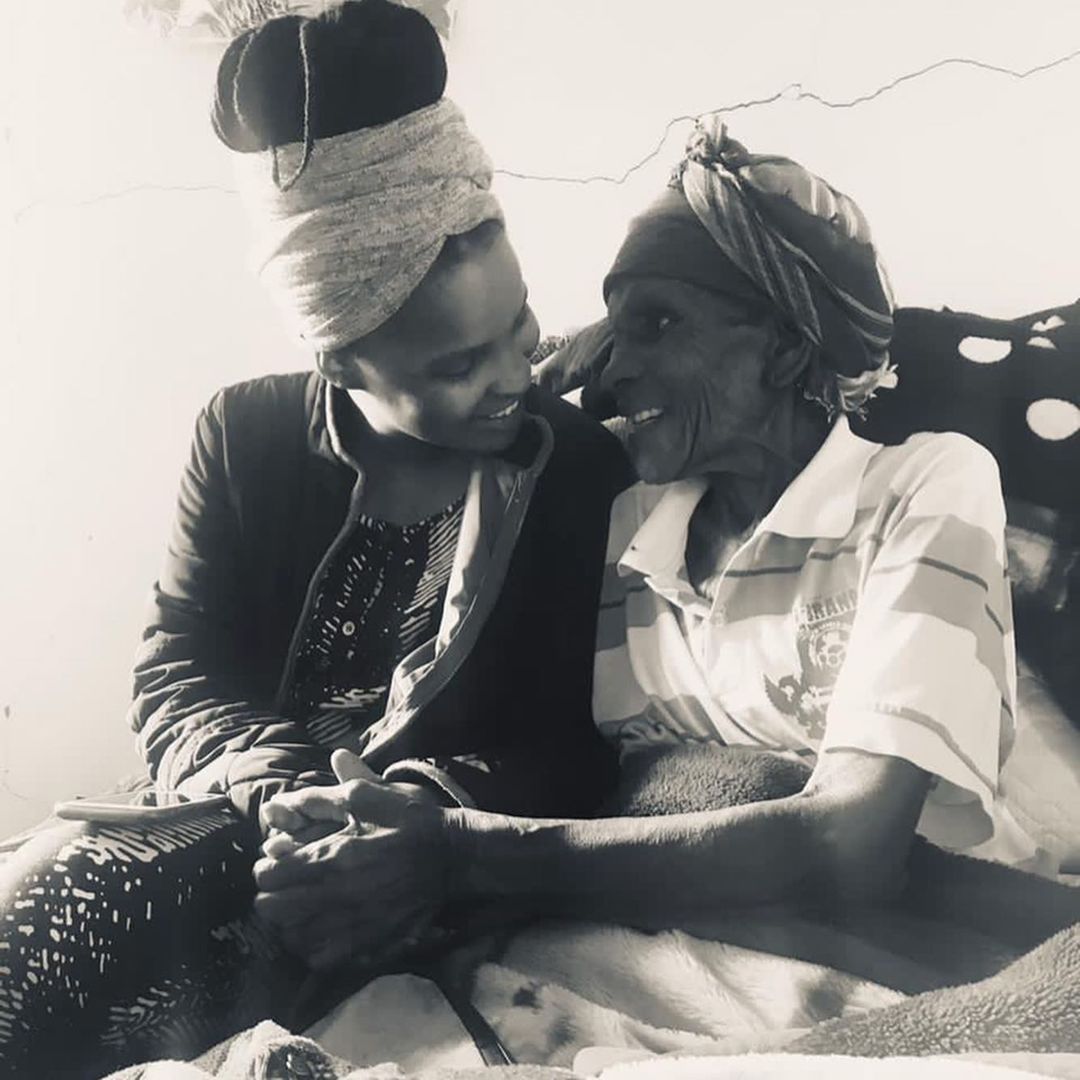 TV and radio presenter Zizo Tshwete is mourning. The former Selimathuzi presenter is mourning the passing of her grandmother.
Taking to Instagram Zizo posted a picture of her and her grandmother with a caption that reads: " Maybe one day my heart will heal. That day is not today. My ABSOLUTE Love"
Fans and other celebrities have since flooded the comments section with messages of condolences.
Radio and TV personality Minnie Dlamini-Jones responded: "😭😭😭 I'm so sorry by love ❤️ What a blessing to have known idlozi lakho.
Zizo's friend Dikeledi shared that Zizo helped her deal with her grief when she also lost a loved one this year, "Oh my friend askies hle, I remember when this happened to me in June, u had a 20 minutes prayer with me before our shows & I feel like it's my turn to try & make u feel better friend. askies friend, I love u so much."
Idols judge Unathi said: "Frame both pictures Shlobo Sam. Ezo ntsikelelo WOAW. What a blessing it is to have felt her physically❤️"
Another celebrity who recently opened up about her grief is TV and Radio personality Luthando Shosha popularly known as Lootlove.
Lootlove took to Twitter to share that she misses her little brother Lukhanyo 'Luke' Shosha. She said she had so much planned with Luke
"This year keeps surprising me in the most beautiful ways but I can't help but be so sad that my Luke isn't here to walk through these moments with me. I don't even want to think about things like the girls' 1st day of school… I'm going to crumble. We had plans but then God," she tweeted.