Idols SA top 8 impresses Mzansi
Idols SA top 8 impresses Mzansi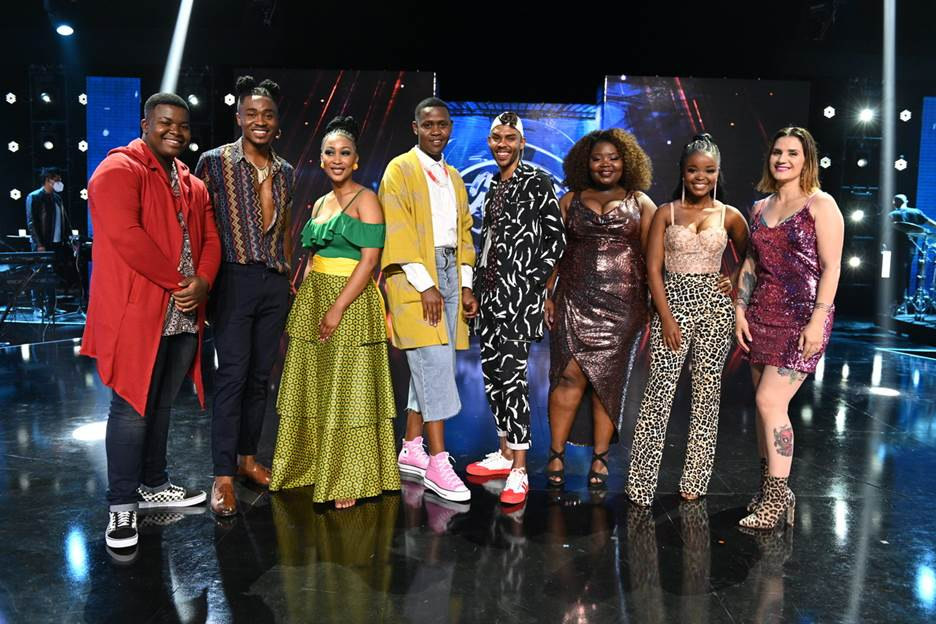 The Idols SA top 8 sang their hearts out to save themselves on Sunday, 26 September.
The contestants all had the judges, Unathi Nkayi, Randall Abrahams, and guest judge, Dineo Ranaka, impressed on Sunday's episode of the Mzansi Magic singing competition.
Unfortunately, the night started on a sour note as Monique was eliminated, and her Idols journey ended.
However, Karabo, Nqobie, and S'22Kile lived up to the judges' expectations, with all of them receiving full marks for their performances.
Karabo performed US Idols season 3 winner Fantasia's When I See Unathi sang her praises.
"You do it again and again and again; you don't leave anything unturned," said Unathi.
Dineo agreed with Unathi and said she loved Karabo.
"I love your confidence – I am sold. Right out of the gate, you came out storming…very well done," she said.
Randall was just as impressed with Nqobie's performance of Soa Mattrix and Soulful G's Uthando, remarking that he loved her quiet cool, adding she never has to try too hard.
"I have never seen someone like you on this show before," he said. Unathi and Dineo agreed with Randall.
S'22kile sang 'Xola Moya Wam' by Nomcebo Zikode, a performance that also won over all the judges.
However, Sia Mzizi, who sang Lloyiso's Dream About You, and Daylin Sass, who sang Justin Bieber's Yummy, didn't impress the judges and got mixed reviews.
The judges were, however, in agreement about Bulelani's performance of Uyeke by Heavy K featuring Natalia Mabaso. Berry, who performed Blinding Lights by The Weeknd, elicited mixed reactions, with Randall saying her performance was not authentic, while Unathi and Dineo felt she had nailed the song.
Kevin closed off the evening with a great performance. His rendition of Teni's Case left the judges happy.