Tumi Voster on her transition from the media industry to marketing
Tumi Voster on her transition from the media industry to marketing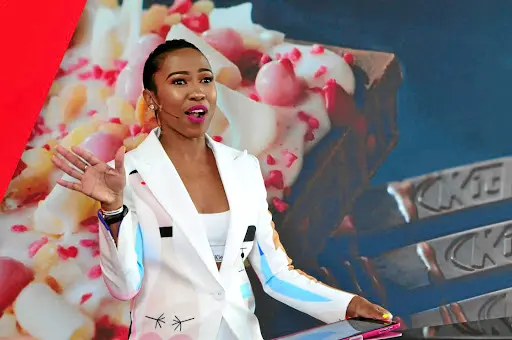 After being in the entertainment industry for nearly a decade-and-a-half, Tumi Voster packed it all in to focus on business.
After being fired from Universal Music, the former 5FM radio presenter redeemed herself, launching a GRL PWR Series aimed at empowering women. As a marketing graduate, she's always dabbled in that field and has now found her home, working full-time as a marketing director for classic gin Inverroche.
"Being with a brand where most staff are female and has a female at the helm of the brand is empowering.
"I've been doing marketing for a while. So once I finished with broadcasting, that's what I was focusing on, and even straight after that I got into a marketing job. With growth you find your purpose on your journey. I'm doing everything I love right now,"
Having been with the gin company for a year, Tumi says she's enjoyed juggling motherhood and work.
"I've been a mom, started a new job … life has been a lot, so I'm trying not to stretch myself too much. I'm doing women empowerment, just through a different channel. I've reached a new chapter in my life and think I've done what I needed to do from a media perspective." She's in a good space having had a smooth transition into her new endeavour.
"You don't have to box yourself [in] or feel like it's the end for you; there's definitely a lot that the world has to offer. You just need to stay true to yourself."
Support independent journalism by subscribing to the Sunday Times. Just R20 for the first month.