Tshwane buckles under pressure as municipal workers' strike enters third week
Tshwane buckles under pressure as municipal workers' strike enters third week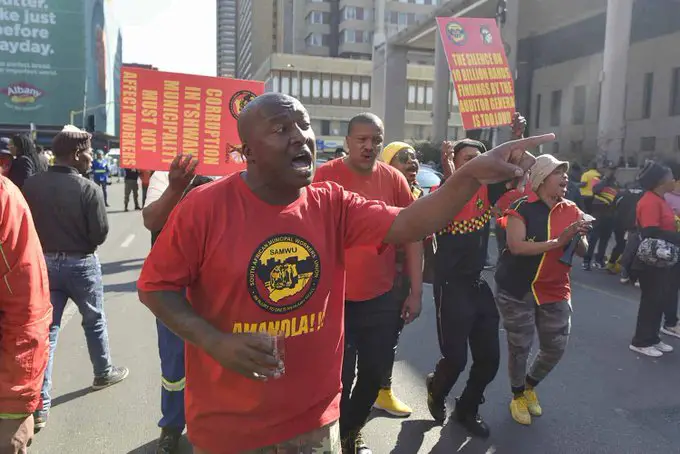 South African Municipal Workers Union (Samwu) are, once again, staging a protest outside the City of Tshwane's headquarters on Friday.
Moreover, there is a high police presence in the Pretoria CBD as municipal workers as municipal workers demonstrate.
They are demonstrating against the city's refusal to implement a 5.4% salary increase.
Samwu's protest is in its third week and over 100 municipal workers have been dismissed after the city was granted an interdict against the strike.
But some workers said they will not be deterred by the municipality's dismissal threats.
While the City of Tshwane said it can't afford to increase the salaries of municipal workers due to its poor financial state, workers affiliated with Samwu are refusing to back down on their demands.
They're joined by concerned community members who said service delivery has declined since the start of the protest three weeks ago.
This worker who said he doesn't fear dismissal and has voiced his commitment to protesting until his demands are met.
"They must sit down with the leadership of the workers and resolve all these issues."
Earlier on Friday, the Democratic Alliance in Tshwane opened a criminal case striking Samwu members.