Tshepi Vundla issues an apology after 'broke' woman comment
Tshepi Vundla issues an apology after 'broke' woman comment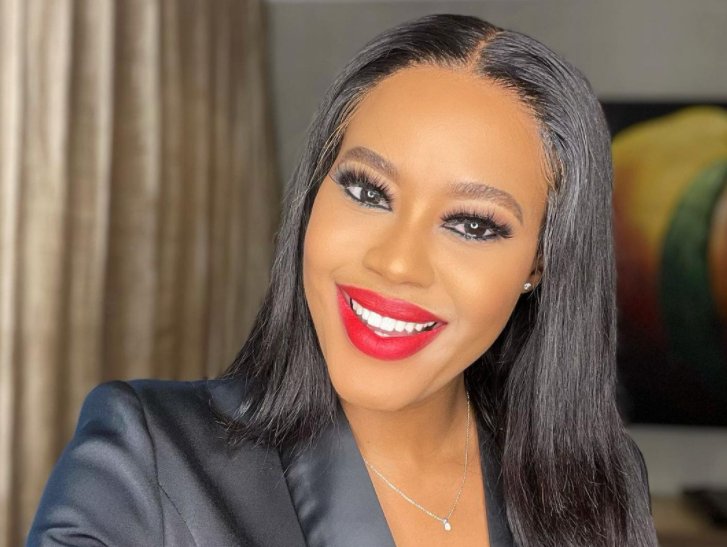 Following her derogatory statements made on a YouTube podcast, On The Table, Tshepi Vundla has since issued out a statement addressing the backlash. The influencer received heaps of insults after she dissed 'broke' woman whilst in conversation with hosts Tshepi Mabs, DJ Black Velvet, Noluthando Nkwali and the Ghost Lady.
The episode which premiered on September 1, trended a week later as social media users shared the two clips where Tshepi dragged women who depend on men to do stuff for them. The influencer who is dating rapper JR slammed the SBWL trend which has been popularised mostly by women. To explain what it means, SBWL is an acronym for sayibaweli which is a Xhosa word for 'craving.'
Tshepi finds it distasteful for women to constantly SBWL things and expect men to provide these things for them. These things include baecations and the latest iPhones gadgets. She reckons that women should just ask their parents to do that for them or better yet do it for themselves.
"Where are your parents, can't you buy these things for yourself, but you expect men to do these things for you."
Following the backlash, Tshepi released a statement today where she apologised not only for those statements, but also for her previous tweets. "They were mean and demeaning and there is no excuse for them. Through time I have grown as a woman, a partner, and most importantly as a mother, I have learnt many lessons on this journey, including kindness and empathy and that is how I live m life now. And part of these lessons I impart from my son."
She said she cannot erase her past mistakes, hers is to just carry them as teachings moving forward.
On the table discussion which is the one she is receiving flack for, she puts the blame on her poor choice of words. "I would like to applogise to those who were offended by my comments. That was not my intention. There was absolutely no malice intended and I blame and I blame this on my poor choice of words."
She promises to do better going forward. She switched off her comments. Prior to releasing this statement, she had deactivated her Twitter account. Read the rest of her statement below:
Tshepi Vundla issues an apology for her past tweets and remarks made on the podcast. pic.twitter.com/HH2CZNe9tN

— Musa Khawula (@khawula_musa) September 15, 2021