Tshepi Vundla and JR finally get engaged after 12 years of dating – Photos
Tshepi Vundla and JR finally get engaged after 12 years of dating – Photos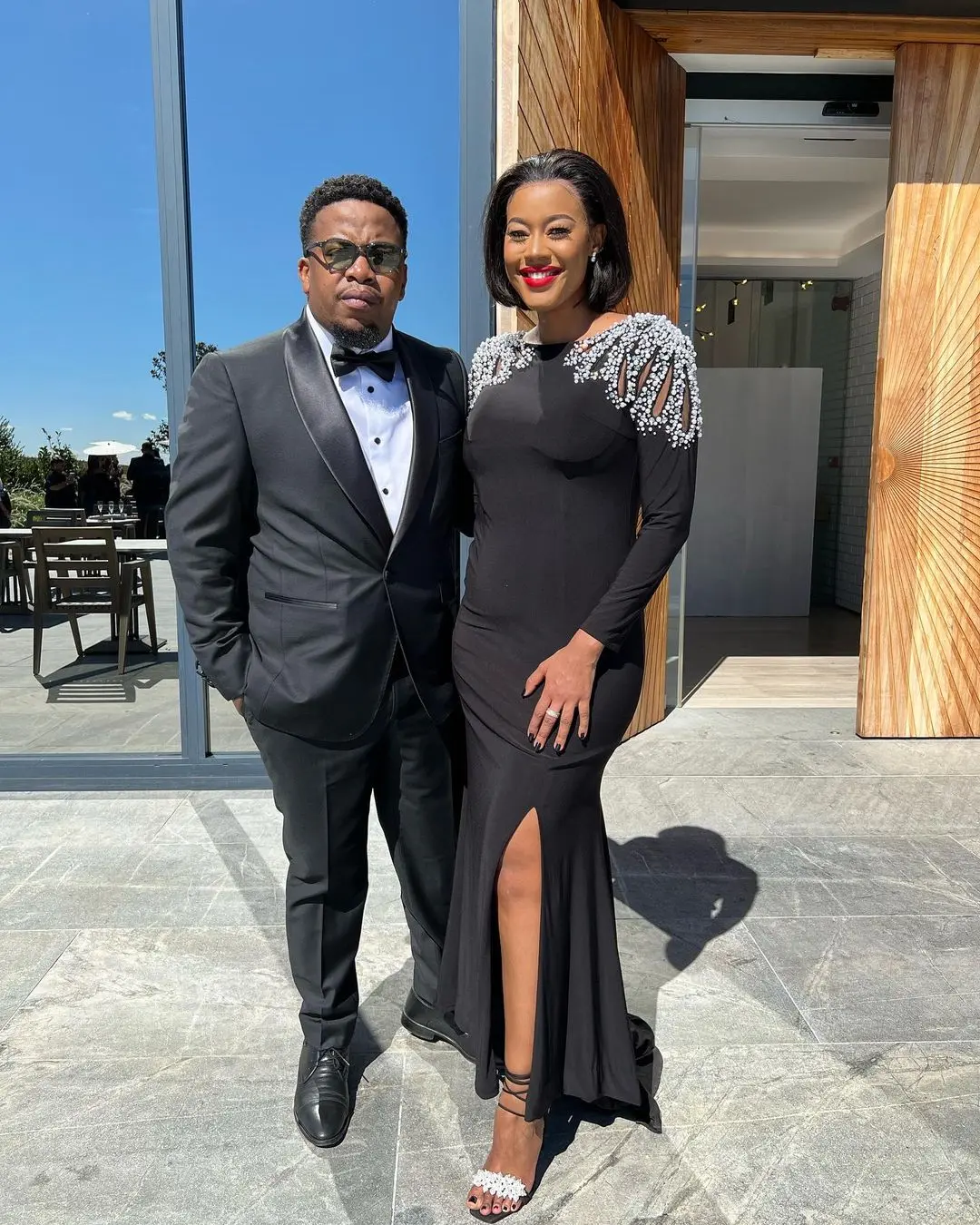 Social media users have reason to believe that JR Bogopa finally asked the mother of his children to marry him. Although they never shared the news on their social media pages, the ring on Tshepi's finger creams engagement.
Tshepi Vundla shared an image of a hue rock on her engagement finger and fans speculate that they are engaged.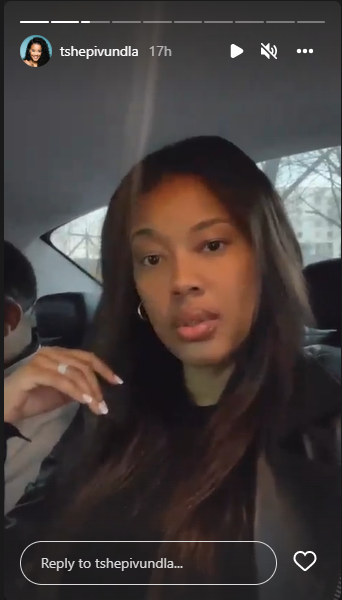 Tshepi Vundla reveals that she's finally engaged to her boyfriend of 12 years JR. pic.twitter.com/3rF5Wko08z

— Musa Khawula (@MusaKhawula) August 17, 2022
Tshepi and JR have two kids together a son Sibabalwe Lehakwe and a daughter Liyema Leru Bogopa, who was born on January 14 of this year.
Gushing over her man, now rumoured fiancé, Tshepi said theirs is forever, "I have loved you since the moment I met you, & I will continue to love you endlessly."
Them being lovers for years saw trolls meddling in their relationship and saying Tshepi is in a vat 'n sit relationship.
"I need to clarify she is not my wife yet. I think it's very easy for guys to start dating someone for a couple of years and then start calling them their wife," he said. Mac G then had to had to call it what it is and he said, "so it's vat 'n sit," to which JR reluctantly said "yeah, it's vat 'n sit, it's a loving relationship. You know what I mean? It's a family," JR told MacG on Podcast And Chill.
Tshepi lashed out at trolls and said, "The weird obsession with me being married or not is rather annoying. Get off my dick!"
She went off on trolls who stayed vested in her relationship. She also said their kids were wanted and not mistakes.
"No matter what, I want my children to know they were wished for, longed for, prayed for, and that they are forever loved."
She also gushes over Siba from time to time, "To my first baby. The one who made me a mom. The one who taught me how to be a mom. My life changed in so many ways when you came into the world. I am so blessed to have you in my life. I love you so much Sibabalwe Lehakwe."
Tshepi recently made headlines after it was rumoured that she and K Naomi beefed over a man.
Entertainment blogger Musa Khawula alleged, "K Naomi nubs ex-best friend Tshepi Vundla of wedding invitation. A couple of years back K Naomi dated JR and was friends with Tshepi. Tshepi secretly hook up with JR because of K Naomi's busy schedule and Tshepi fell pregnant with JR's child and kept it a secret. allegedly."
They responded to this and said it is not true. Naomi said, "Shame you decided to mess with the wrong person today… and I am not going to let you pass around false rumours or drag Tshepi or I. But carry on, let's see where this ends."