TROUBLE IN PARADISE? – SOMIZI SPEAKS ON WHY HE NO LONGER HANGS OUT WITH VUSI NOVA
TROUBLE IN PARADISE? – SOMIZI SPEAKS ON WHY HE NO LONGER HANGS OUT WITH VUSI NOVA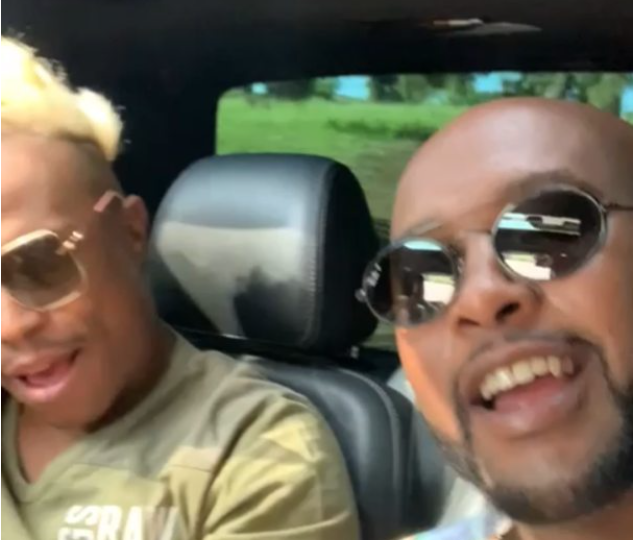 All of a sudden, singer Vusi Nova replaced Mohale and for the past months, it was Vusi whom Somizi considers as his best friend as they do everything together. Be it traveling, working, or even vacations. It made so much sense to people that Somizi and Mohale had broken up, and there was more to Vusi and Somizi's relationship than just friendship.
Well, all that has been cleared up now, or so we thought. When Mohale and Somizi said that they were still together. On the other side, Vusi also came out and said that he had a girlfriend, Somizi is just his friend. However, this still does not answer the question of why Somizi and Vusi are no longer spending as much time together anymore.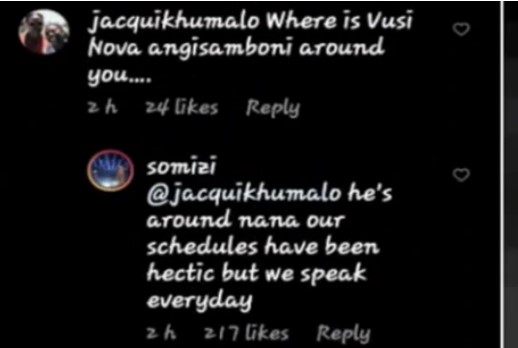 Somizi once said that he had made promises with Vusi that they will be going on vacation every two weeks. Somizi recently shared a video of himself having fun with his friends. the group of friends included Phelo Bala and his husband Moshe Ndiki.
A fan asked Somizi in the comments where Vusi was, and why they were no longer hanging out as much.
"Where is Vusi Nova angisam'boni around you (I don't see him around you)", the fan asked.
Somizi replied to the comment by saying, "He's around nana. Our schedules have been hectic but we speak every day".
So, those who were worried that Somizi and Vusi have ghosted each other can rest. It seems like Somizi is still on good terms with his friend Vusi Nova and they speak every day according to him. Do you think this is true? Leave a comment and let us know. Do not forget to also leave a like, share, and follow us for more daily entertainment news.