Trouble in paradise: Isibaya actress Zinhle Ngwenya and Husband dump each other
Trouble in paradise: Isibaya actress Zinhle Ngwenya and Husband dump each other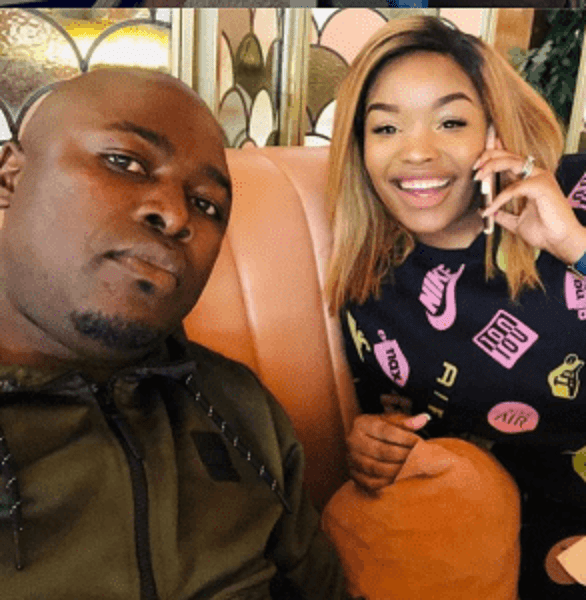 Zinhle Ngwenya has been going through the most lately. Just last week she was caught up in a car accident scandal that left a man paralyzed.
Now it seems as if she is also getting a divorce from her husband Mugabe Ngwenya. She has even gone as far as switching back to her maiden name Mabena on social media and deleted all their pictures together. He has also done the same.
But the biggest kicker is that the good Dr Ngwenya is set to release a tell-all book on his experiences in their short-lived marriage. He revealed this on his Instagram page by captioning a picture on himself with this message.
The book will be titled: "5 YEARS IN MARRIAGE a chronicle of LOVE, MARRIAGE AND DIVORCE) by Dr Robert Ngwenya . It's a journey starting from excited butterfly feelings in the stomach and slowly progressing into ugly fights and inevitable separation. It's a personal analysis of marriage based experience and lessons that life has so carefully and slowly taught."
It is unclear if the book will also reveal why they got divorced.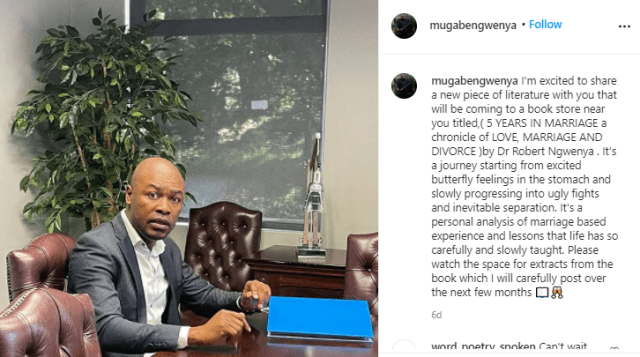 According to the rumour mill, Mugabe thinks Zinhle is evil and she is allegedly keeping him from seeing their daughter.
The two got married in 2017 after a few months of dating and while Zinhle is still wearing her wedding ring, Ngwenya was taken his off.