Trouble in paradise: Baby mama Sithelo Shozi breathes fire as MaMkhize's son Andile now dates Amapiano star Kamo Mphela
Trouble in paradise: Baby mama Sithelo Shozi breathes fire as MaMkhize's son Andile now dates Amapiano star Kamo Mphela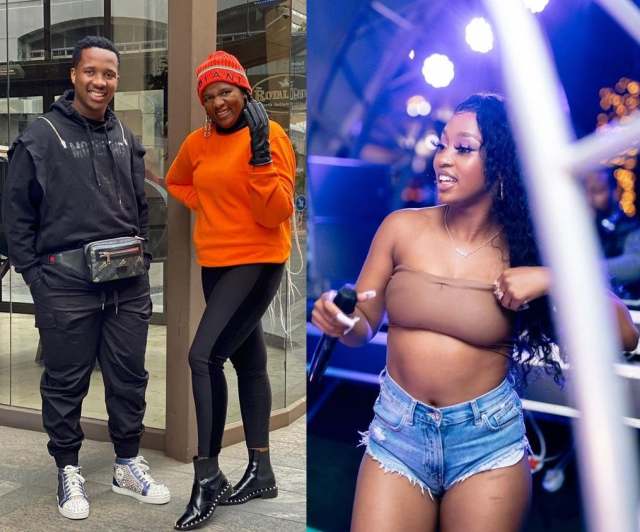 The popular amapiano artist Kamo Mphela's prayers may have been answered, as the Nkulunkulu hitmaker is alleged to have found love in the arms of Royal AM football club chairperson Andile Mpisane.
Following much speculation surrounding the pair's closeness, sources in their circle have revealed that they have been secretly dating for four months.
"Kamo's at eThekweni every weekend that she isn't booked to perform somewhere else," said a source.
"She's younger, so the family's obviously more affectionate towards her and even Ma Mkhize doesn't mind her existence in Andile's life."
Mphela's phone went unanswered on Friday and she did not respond to messages sent to her. Mpisane's phone was also off and his team manager, Bright Hlongwa, did not return calls.
Another source claimed that the young couple could not keep their hands off each other when they were spotted at a luxurious nightclub in Morningside, Durban, three weeks ago.
Meanwhile, the mother of Mpisane's one-year-old daughter, DJ Sithelo Shozi, has allegedly been moved to the family's Pietermaritzburg home.
"They bought her a Mercedes-Benz G-Class and told her to stay in the Pietermaritzburg family home, which is also their clubhouse. Andile sees her once in a while when she's there with the team,"the source added.
"She was asked to leave their home in KwaMhlanga. She stays close by so that the family can have easy access to the child."
The 27-year-old musician confirmed her relationship with Mpisane in March on his 20th birthday through social media, much to the dismay of his followers, who slammed her for dating him when he was just a teenager.
Asked to comment on Friday, Shozi declined to do so and later accused the publication of harassment.
"Don't ever call me, no matter what happens. I never said I dated Andile. You can make up your own theories and phantom stories. Confirm them with people who told you," she said.
Mpisane's mother, Shauwn Mkhize, was unavailable for comment.
Her close associate and stylist, Shaun Andile Naki, said she was busy at the clubhouse and he would ask her to return our call. She had not done so by the time of going to press.