Tribures pour in for the late Skwatta Kamp member Musawenkosi Nish Molefe
Tribures pour in for the late Skwatta Kamp member Musawenkosi Nish Molefe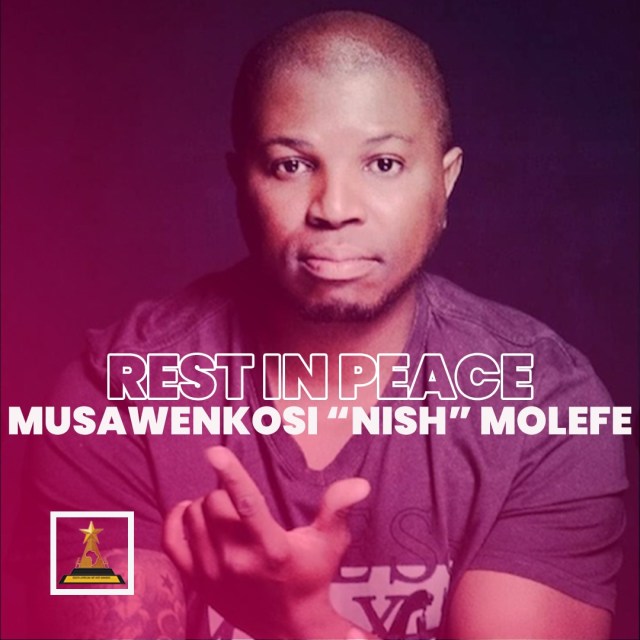 Friends and fans of the late member of Skwatta Kamp, Musawenkosi "Nish" Molefe, have been paying tribute to the late rapper on social media.
Nish, who died on Friday left people, especially his fans, heartbroken as they said he was part of the reasons they loved Mzansi hip hop. The rapper died in hospital due to Covid-19.
Since the news of his death, fellow industry mates and his fans have expressed their condolences to his family and friends.
Musicians such as Miss Pru, Speeka, Rashid Kay, DJ Zan-D and Maggz, were part of the people who showed love to the rapper.
Fellow members of two-time Sama-winning group Skwatta Kamp, Slikour, Bozza, Relo, Nemza and Shugasmakx also paid tribute to their friend. Slikour thanked Nish for sharing his life with them.
"Thank you @nishmadlisa for sharing your life with us, bringing Flabba to us, the laughs, sarcasm, music, verses and a positive energy. We lost our brother, maybe you can now start a group with Flabba without us as you'd threatened when we fought in our days," he wrote.
Rapper Maggz also paid tribute to Nish on Twitter.
He wrote: "RIP Nish ??the footprints you made with Skwatta Kamp created a path for most of us. Rest easy king."
One fan, among many others, said Skwatta Kamp was the reason they fell in love with hip hop
"So heartbroken. I fell in love with hip hop because of Skwatta Kamp and that awakened a lot inside of me. It's a sad day for hip hop. RIP Nish. May your soul rest in peace. Love and light to his family and friends," wrote the fan.
Rest in peace, Nish 👑❤️🕊️ #RIPNish pic.twitter.com/wQNNEibyaF

— SPeeKa (@SpeekaRSA) February 5, 2021
RIP NISH 🕯the footprints you made with skwatta Kamp created a path for most of us

Rest easy king 🙏🏽🕊 pic.twitter.com/EHgPx0fOhI

— Maggz (@Maggz100) February 5, 2021
Such sad news to wake up to #RIPNish

— uHulumeni had a PriceToPay (@MissPru_Dj) February 6, 2021
Rest Easy Grootman. Always such a humble soul. You will be dearly missed 😢 #RIPNish pic.twitter.com/AU5lVj3BHg

— SMOKING SKELEKELE 💀 (@Lali_Ghost) February 6, 2021
Rest Easy Grootman. Always such a humble soul. You will be dearly missed 😢 #RIPNish pic.twitter.com/AU5lVj3BHg

— SMOKING SKELEKELE 💀 (@Lali_Ghost) February 6, 2021
So heartbroken, I fell in love with Hip hop because of Skwatta Kamp and that awakened alot inside of me. It's a sad day for hip hop, RIP Nish, may your soul rest in peace. Love and light to his family and friends 💘😭 pic.twitter.com/0gIqAksEWm

— Tumelo Pope(la) (@TheLingo411) February 5, 2021