Trevor Noah reacts to being recognised by Jay Z and Beyoncé
Trevor Noah reacts to being recognised by Jay Z and Beyoncé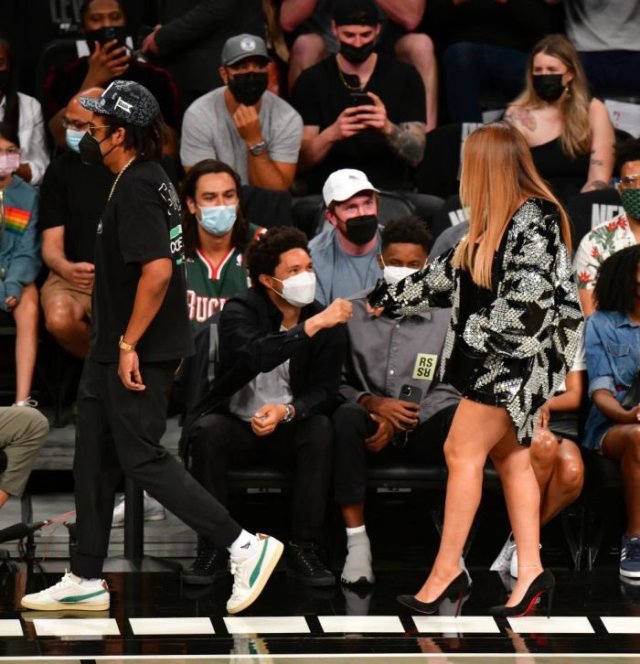 Trevor Noah reacts to one of the most magical and proudest moment he had with American superstars, Jay Z and Beyonce.
The comedian shared a captured moment of when the two musicians exchanged pleasantries with him while seated in a crowd at the Barclays Center for a basketball match.
Trevor says he's privileged knowing that the two legends recognised him, even with his masked face.
"I've thought of every possible caption for this picture but really what can I write? You're at the @brooklynnets game, the King of Brooklyn walks in with his wife @beyonce and then they both fist bump you. You try to act cool but then later you see a picture of the moment and you realise that this life is insane!!! What a privilege and magical moment to experience in life. And even though magic happens to me every day, I hope the little South African boy inside of me never stops reminding me that I'm living a dream," the comedian said.
It's a dream come true for the South African born star!
Check out full photo below: