Tough times hit Zodwa Wabantu
Tough times hit Zodwa Wabantu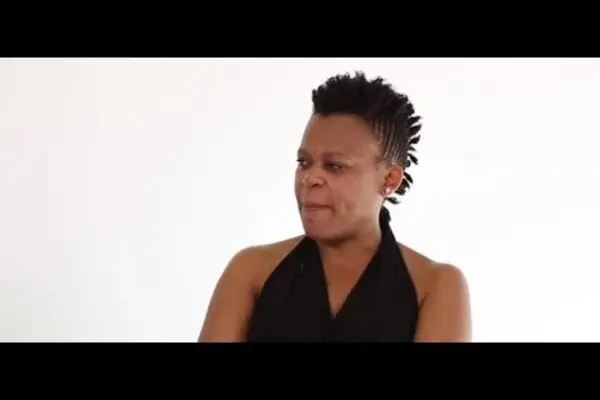 South African dancer and reality TV star, Zodwa Wabantu went on social media to think her bestie Dladla Mshunqisi for always being there for her and having her back.
"My friend, Thank you very much. With all that I face on a daily basis, I knew that the ancestors chose me. Being hard headed is over."
In the video, she is crying and thanked him even further. "My friend thank you so much. They can ask themselves what is that you did for me."
Speaking to Daily Sun, Zodwa said she is going through so much and said Dladla is a very true friend to her.
"I'm not going to mention them one by one. But I'm going through a lot," she said.
"He is a true friend of mine. I trust him with everything. He has proven to be more than just my best friend, but a brother to me," she added.
She then said her ancestors are also always there for her, "My ancestors are always with me in whatever challenge I'm going through. I respect them and they provide for me," she added.
The publication also asked Dladla what has he done for Zodwa and he said he is not only a good friend to her, but she too is a dear friend to him.
"We understand each other. She has shown me nothing but love. I resoeyx her for who she is and she does the same for me. It's not about what I've done for her but rather what we do for each other," he said.
Zodwa recently made headlines when an event organizer said she owes him money. Daily Sun reports that Zodwa did not pitch for an event in Mpumalanga after being paid R12 000 from Sibusiso Mthombeni.
"I am beyond angry. I trusted her because she didn't seem like a person who would take my money and run. What makes me angrier is that I didn't call her. She called me to ask if I could hook her up with two gigs in Mpumalanga. The one was in Ermelo and she came late but in Bethal she just didn't pitch up. If I couldn't defend myself, I would have been beaten by the club owners because of her no-show," he told the publication.
Zodwa recently broke up with her boyfriend Ricardo and it is reported that their break up had the police involved. "They gave me a form and gave him a form too to fill. I have not completed the form, because after returning home from court, I slept because I was tired. I will complete the form and submit it on Monday," she said. "He is here, even now. He is in another room and I'm in another room [of the house]….I guess I will only know when the [restraint] order is served on me," she told Sunday World.