Touching messages pour in for former #OurPerfectWedding presenter Kayise Ngqula
Touching messages pour in for former #OurPerfectWedding presenter Kayise Ngqula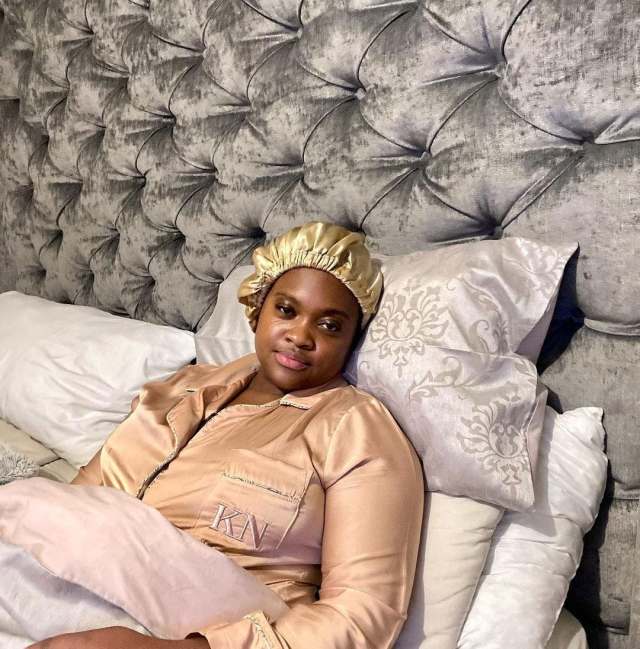 Words of encouragement pour in for former #OurPerfectWedding presenter Kayise Ngqula. Mental illness is one of the illnesses that are not understood by black people. We always feel like witchcraft is involved especially if it came out of nowhere. Mental illness differs just like any other disease. Some cases are not severe just that we are not used to them.
Kayise Ngqula is one of the celebrities with the most heartbreaking stories. Having lost her husband just months after getting married. She will feel the pain she felt. It will creep out of nowhere when she least expects it. And her being a celebrity doesn't help because they are constantly bullied so much that it leads to depression.


She posted pictures of herself while in bed and expressed how she suffered from anxiety. "Today has been one of those emotionally tough ones… my anxiety is properly shot. I've done all I can in the past few months to work on feeding my mind with all the positivity I can ( and I intend to continue) but today was hard.
From being worried about a loved who is fighting the virus to hearing the news of loss of a loved one of someone I care about… it is dark but we will find light again. My only wish is that once we do we never allow anything to ever take away the joy of knowing that we overcame. Goodnight… stay blessed. Keep safe ❤️🙏🏽".