Tlof tlof-loving #IdolsSA judge Somizi 'gets pregnant', he now wants a second child (WATCH VIDEO)
Tlof tlof-loving #IdolsSA judge Somizi 'gets pregnant', he now wants a second child (WATCH VIDEO)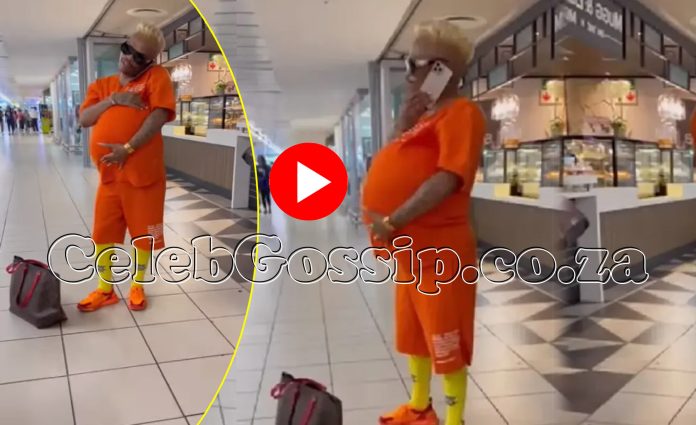 South Africa's queen's Somizi and Lasizwe have always divided the masses on who reigns in the LGBTQ+ community.
At one point it was reported that the two were beefing. They were the biggest rivalries in the LGBTQ community of South Africa. This is mainly because they both have a legion of followers who are very loyal to them.
They have been copying each other's stunts for a while now.
A few weeks back Lasizwe broke the Internet with pictures of his pregnancy showing off the baby bump.
Somizi is a busy man with a tight schedule but also sacrifices time to be trending. Taking to his Instagram account, Somizi, an Idols SA judge also surprised many with a baby bump video, leaving Mzansi wondering if he is really pregnant, or its a prank?
A closer look at Somizi Mhlongo's baby bump video
Somizi recently revealed that he was planning on making baby number two. With the video he shared today, Mzansi thought the star had undergone surgery so he could carry his baby in his womb. Well, it was all a prank Somizi is not pregnant.
He posted the video to tease his fans; remember, he is an iconic actor featured on Sarafina, acting is his thing, and he knows how to flaunt his skills. This is not the first time Somizi is teasing his fans; he once made a severe prank while on Idols SA with Thembi Seete.
The two fooled Mzansi into thinking they were enemies and exchanged harsh words, yet they were joking.
Mzansi reacts to Somizi Mhlongo's baby bump video
Somizi's prank did not sit well with Mzansi, and they trolled him for wasting their precious time and data. Moreover, others enjoyed the video and applauded him for uploading such a funny video.
"I knew this video was wrong somewhere somehow😂😂😂 It's Somizi remember what else were u expecting?"
One of the prominent comments from Mzansi was that Somizi now wants a second baby, which inspired him to post the video showing off a baby bump. The video was meant to tell his fans that he plans to make baby number 2.