TK Dlamini comforts emotional and troubled Jessica Nkosi
TK Dlamini comforts emotional and troubled Jessica Nkosi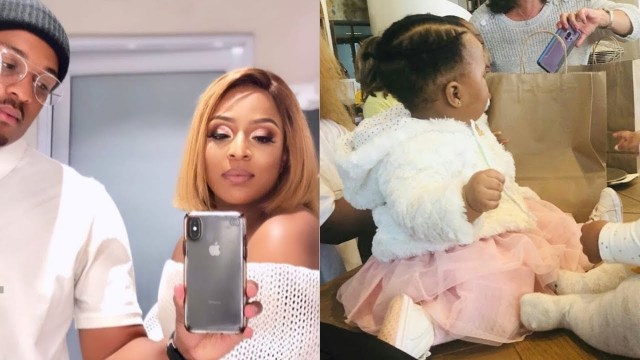 TK Dlamini has schooled other men on how this relationship thing is done. The actor surprised his actress girlfriend who is also the mother of his child with the sweetest gesture after she had an emotional day on set whilst shooting The Queen.
Namisa's parents display a very solid united front and their love for each other is unquestionable. Recently, Jessica Nkosi was feeling very emotional and cried literal tears because she had a bad day at work.
Taking to her Instagram, she said that when she made her way to the dressing room, she got informed that uBaba KaNamisa left a surprise for her just to cheer her up.
He got her a beautiful bouquet of flowers as well as a journal, because he knows her too well. Apparently our girl loves to write down a lot of things in her journals.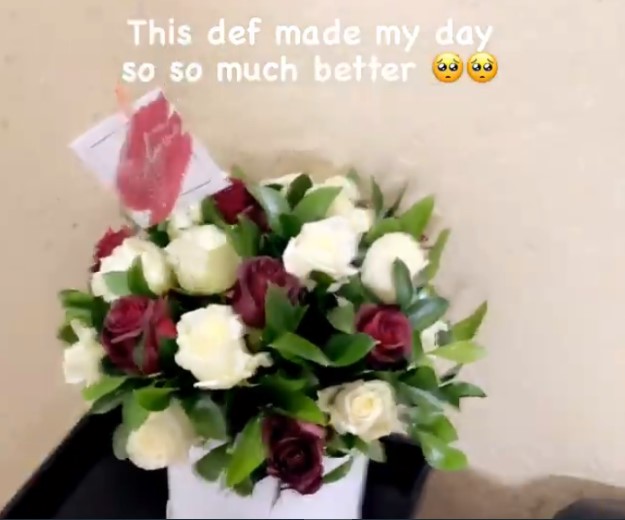 He also decided to add a bit of sweetness to her day and surprised her with her favourite sweets. Cute right? "Still everyday I am loving you more," "This definitely made my day so so much better," and "You're the best," were the words Jessica wrote in her stories.
Their relationship seems stronger than ever even though two years ago they had a very rocky and nasty break up. Jessica dropped major files saying a follower informed her that the father of her child is cheating on her.
She even came for the woman that was seeing her baby daddy behind her back. Her followers even sent her pictures of the two of them out and about.
"To you who is seeing the father of my child behind my back. You are free to be with him fully now, no more hiding, lol enjoy babe," she wrote on IG. "And yes, I am heart broken, shattered actually. But you know what I will be fine, Good in fact."
"To my Instagram followers who came with the receipts and pictures when you saw them out together. Thank you, you truly love and care for me. Ngiyabonga, would have never believed it."