Tino Chiyani's alleged wife speaks on viral wedding photos
Tino Chiyani's alleged wife speaks on viral wedding photos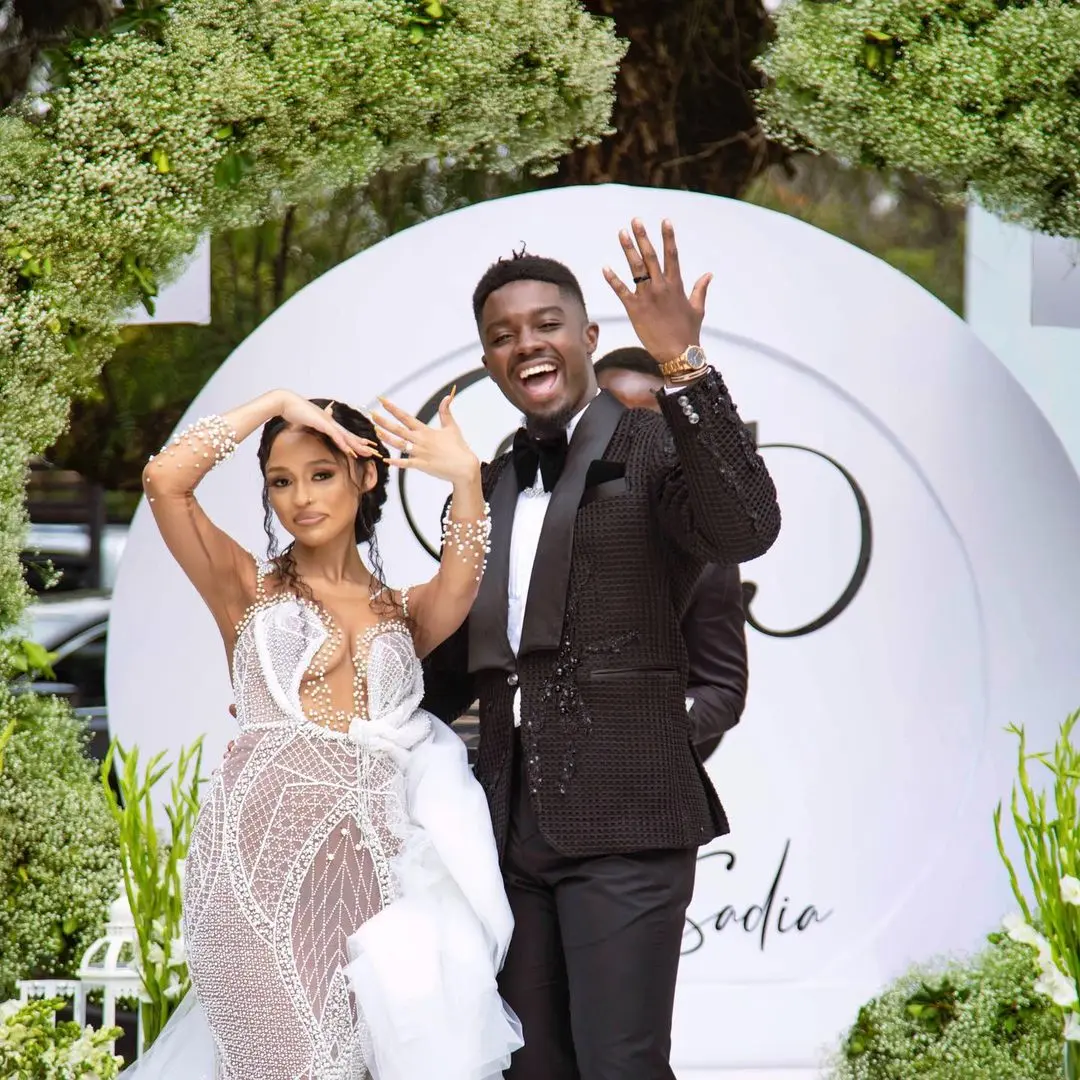 Actress Simz Ngema's ex Tino Chiyani broke the internet this morning after he shared images from a wedding where it appeared he was the groom and model Sadia Sallie was the bride.
This gave Mzansi that Tino was officially off the market and messages of congratulations flooded his comment section.
While some of his followers thought that it was a prank and others thought it was real, Tino did not confirm nor deny anything. Hours later the model pictured kissing Tino, Sadia Sallie took to Twitter to address the images in a lengthy thread.
She put it on record that she definitely did not get married. She was called on the day, left in the dark about what happened, and told to pretend that it was her wedding. This according to her.
Hey everyone, I just wanna put it out there that I definitely did not get married, I was just contacted as a model and was kept in the dark about everything even when I arrived on the day I was told I had to 'act' and pretend that it's my wedding. Felt intimidated so I complied.
This did not bother her that much as she thought it was just an innocent shoot for a boutique. She says she raised her concerns which were ignored and was left with no choice but to address this herself.
Nonetheless, I thought to myself okay it's just for content for this bridal boutique and all its models but now this publicity stunt is being pulled without my consent. I've addressed my concerns and discomfort and it's been ignored so I'd like to make this statement myself.
She did agree to the shoot but does not endorse the narrative that is currently being pushed.
I don't consent to the narrative being pushed. I just went in there to do my job and I wish my voice was respected as a woman to have kept everything very professional. I was told "the controversy is good for the boutique and brand " but it's not good for my brand. I want no parts.
Tino was introduced to most South Africans by his ex Simz Ngema in 2020. The exes, who shared a baby boy together announced their break up toward the end of 2021.
An end to a beautiful love story. This has been one of my greatest experiences, a beautiful love story of two people fighting all the odds to be together. I have learnt to love again, to feel again, to live again, and to smile again. I will forever be grateful for Everything you have taught me," announced Simz Ngema on social media.
I'm getting messages saying me speaking up is causing negative backlash on the other parties but nobody cared when it was me right ? The internet can't be controlled so something like that should have never been put on the net in such a distasteful manner to cause a "buzz".

— Sadia Sallie (@saadiasallie) March 18, 2022