Thwala details his discomfort the night Senzo Meyiwa was killed #SenzoMeyiwatrial
Thwala details his discomfort the night Senzo Meyiwa was killed #SenzoMeyiwatrial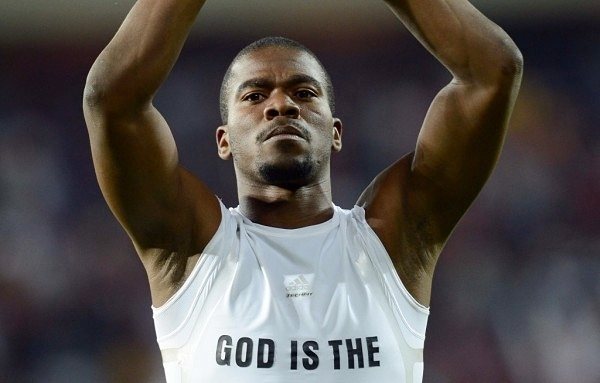 Former Orlando Pirates goalkeeper Senzo Meyiwa's friend, Mthokozisi Thwala, did not want to go to Kelly Khumalo's house on the night the soccer star was shot and killed in October of 2014.
This is because he was uncomfortable with being in the presence of Meyiwa and his girlfriend, Kelly Khumalo, while he was friends with Meyiwa's wife, Mandisa.
Thwala says by "not well" he doesn't mean he was sick. He says he wasn't comfortable with the situation while he was friends with Mandisa (Senzo's wife).

"It didn't look good that I was with Senzo and Kelly while I was friends with Mandisa."#SenzoMeyiwatrial #SABCNews

— Sipho King K Kekana (@KingKAzania) May 2, 2023
He says when Meyiwa picked him with Kelly sitting in the front passenger seat and Zandi sitting in the back seat to go pick up Meyiwa's other friend, Tumelo Madlala, at an N3 offramp in Spruitview, he had other ideas of how the day would unfold. He says he was under the impression that they would drop Kelly Khumalo and Zandi at home and they would proceed to Rooi Mahamutsa's party.
However, they ended up staying longer in Vosloorus because Meyiwa had wanted him to meet his daughter with Kelly, Tingo.
Thwala says he still wanted to leave when he stood outside with Madlala who was smoking and they were joined by Meyiwa thereafter. However, when they went back into the house to say their goodbyes, they ended up staying longer because Meyiwa had delayed to say his goodbyes.
Moments before former Pirates skipper was shot and killed, almost everyone who was in the house was in the small kitchen of Kelly Khumalo's mother, Gladness Khumalo's house. There was a scuffle as Meyiwa, Madlala, the two intruders, Zandi Khumalo and her mother were all in the kitchen. At one point, Kelly's son, Christian, was also in the kitchen, before Thwala picked him up and placed him in the side of the sitting room.
According to Thwala, before the intruder entered the house and demanded cellphones, holding a gun, everyone was seated in the sitting room, where he sat in one couch in the middle of Madlala and Meyiwa, while Longwe Twala sat on the opposite couch with Zandi Khumalo and Kelly's mother.
Thwala says at first, without any particular reason, he thought the intruder was someone the people in the house knew, but then realized that was not the case when he noticed the intruder – whom he has described as short and having dreadlocks – had a gun and demanded cellphones.c
Baloyi: When you say you thought it could have been a person they knew, what gave you that impression?

Thwala: Eish, I also don't know. It's just what I thought. He demanded cellphones.

Baloyi: What language did he speak?

Thwala: Zulu#SenzoMeyiwatrial #sabcnews #SenzoMeyiwa

— Sipho King K Kekana (@KingKAzania) May 2, 2023