Thuso Mbedu shines on Trevor Noah's "The Daily Show"
Thuso Mbedu shines on Trevor Noah's "The Daily Show"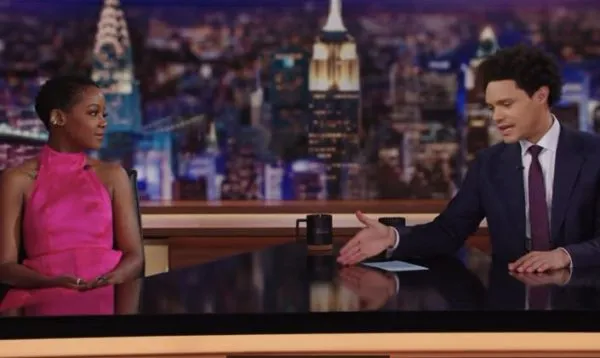 Thuso Mbedu shines on The Daily show hosted by Trevor Noah.
The episode which was premiered on YouTube on Wednesday morning has people talking as the host and guest are South African stars. The actress spoke about her role on The Woman King and the deal she bagged with Paramount plus; she aims to create socially conscious projects outside the US with the deal.
She opened up about the training and stunts that went into the aforementioned movie and how she committed extra hours in other to achieve success.
South Africans are proud of her success and have taken to social media to eulogise the star.