Thuso Mbedu bags her first American magazine cover
Thuso Mbedu bags her first American magazine cover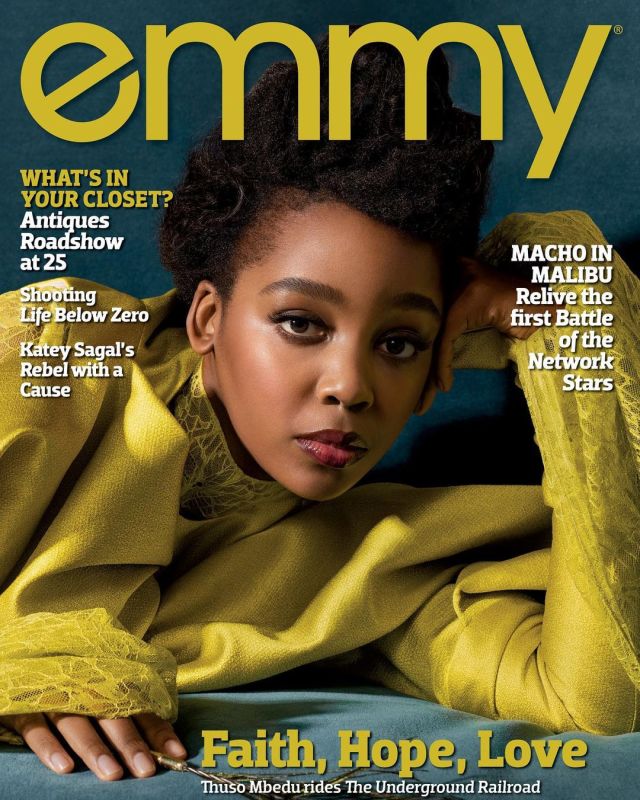 Internationally-acclaimed actress Thuso Mbedu has scored her first magazine cover in America.
The two-time Emmy nominee took to social media to celebrate being on the cover of Emmy Magazine.
The article covered her work in her upcoming series, The Underground Railroad, which is currently one of the most anticipated shows.
"I got the tattoo after struggling with depression (for most of 2016) and declaring that without Faith in God, Hope in my Purpose, Love of God and my sister, I probably would've taken my life that year," she continued.
In the article, Thuso also spoke about what people can expect from the 10-episode series.
She also spoke about her upbringing from growing up in Pietermaritzburg, to losing her gogo and being diagnosed with depression as well as studying theatre at the Wits University.
The actress, who has been making boss moves in the USA, was also recently cast for Hollywood film The Woman King. She will star alongside award-winning actress Viola Davis.
Thuso had a live session on Instagram on Sunday, 2 May and shared they will start filming in December, but start training in June.