Throwback photo of Minnie Dlamini leaves Mzansi in stiches
Throwback photo of Minnie Dlamini leaves Mzansi in stiches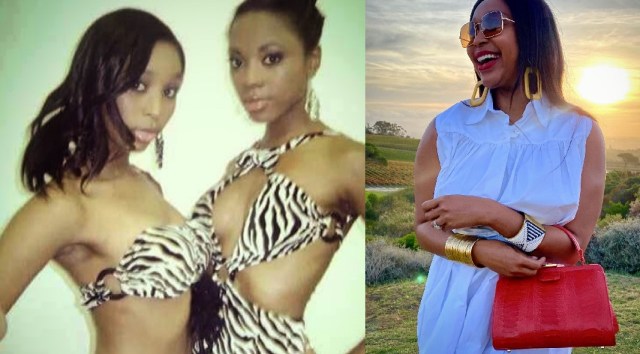 TV personality Minnie Dlamini- Jones shared a special memory from her early pageant days. She shared a cute snap of herself and her friend Khabonina Nkwelo as she is celebrating her birthday today.
She wrote: "Look what I found? This was the day I convinced @khaboninankwelo to enter her first pageant (Miss Hillcrest Corner) I promised to teach her everything I knew (not that she needed it) We both placed in the top 3 and we had lots of money and prizes to spend at that mall. Needless to say, it was worth the exercise.
"Happy Birthday my angel I've loved you since you were the coolest 14-year-old metal-mouthed hockey player I'd ever met!!! I love you sooooooo much still," she added.
Earlier this year, Minnie Dlamini shared another cute snap of herself and Nandi Madida's sister Dr. Langa Mngoma on stage at another modeling pageant.
In her lengthy caption, Minnie also shared that she won her very first pageant in 2002.
"This was the year 2000, @drlangamngoma and I choreographed our duo/group performance to "It's Raining Men" at our modeling graduation for @roberta_alessandri_models. This was my first modeling graduation, and we won the best duo/group performance. @nandi_madida won the overall model of the year, @drlangamngomacame 2nd and I came 3rd.