Thobile Mseleku To Dump Real Housewives Of Durban?
Thobile Mseleku To Dump Real Housewives Of Durban?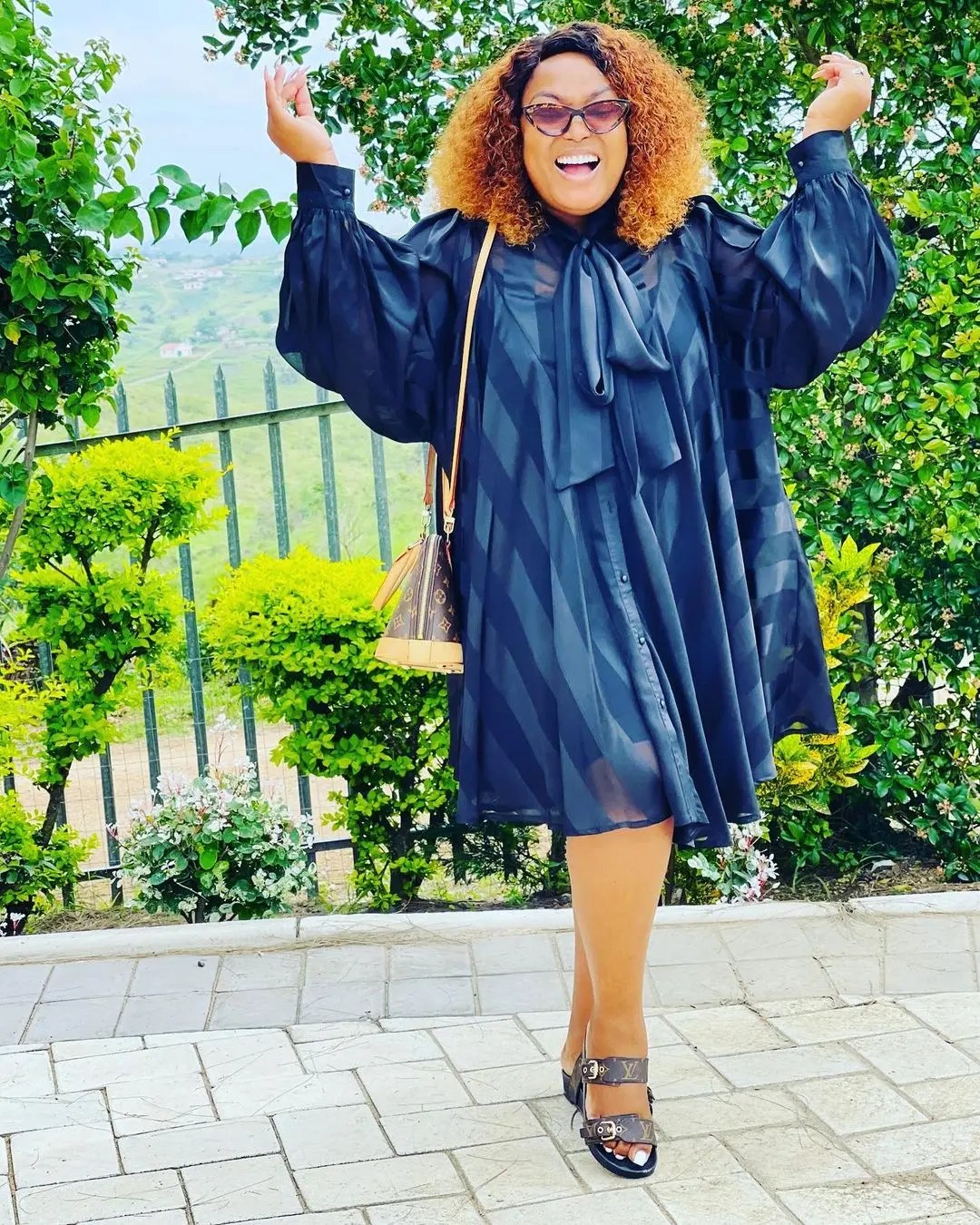 It is no secret that reality show star Thobile MaKhumalo Mseleku, had a bumpy start on Real Housewives of Durban (RHOD). Viewers were thrilled for her when she joined the show and hoped she was going to bring more life to the show, but now it seems everything is going south.
A couple of weeks ago, avid viewers of the much-loved reality show dragged her home, and her beef with LaConco, is escalating.
In the latest episode of the show Sorisha had organized a Halloween party at her house and she invited all the ladies. The theme was "Scary and Sexy" and everyone came dressed up in their creative Halloween attire.
Viewers noticed that MaKhumalo was feeling uncomfortable sitting with the ladies. LaConco and Nosipho are not on good books and it seems they are far from getting along. During her spicy diary session, LaConco continued to pour more fuel on the fire.
She dragged Thobile for not respecting the theme and said when she invited them to her event they honored the theme. Thobile ended up leaving before the event ended because she was experiencing had flu-like symptoms, but LaConco did not care much instead she she threw major shade at her.
Now, viewers hope Thobile will dump the show because she feels out of place and LaConco continues to encourage hatred against her. According to Nonku, the ladies are not fond of her because they fear that either she or Mseleku might influence their husbands to pursue polygamy.
" The ladies, they won't take much liking into her. Simply because she's in a polygamous marriage and they feel, somehow she's gonna be or the husband will be, I don't know have some sort of influence over their men, so they are threatened," she said.
According to Daily Sun, Thobile said LaConco needs to heal and stop dragging her.
"Her hatred toward me has nothing to do with MaYeni and everything to do with her past. She needs to heal. I guess she is saying al these things to heal from her past relationship," she said.
i said it last week, thobile should NOT be on this show. its going to ruin her public persona. and Laconco seems adamant to want to add to it too. #RHODurban

— Lerato (@lerato_lalove) February 25, 2022
She went on drag LaConco;s failed relationship with former president Jacob Zuma. "I've become a painful reminder of her failed relationship," she said.
Speaking to Drum Magaznei Makhumalo recently responded to those who mocked her home, "If you know MaKhumalo then you'd know that she is someone from the rural areas. So, it was going to be misleading to find MaKhumalo, watching her for the first time on a new show, now you find her at a new house and not in Umzumbe," she told the publication.
"I am one person who is very content, I know who I am, and I do not think there is anything or anything who can make me change the way I look at myself. So regardless of what you believe in, it does not affect me. I know who I am and that does not change. I can try to look at thigs in a way and try to be considerate because if you are living with different people obviously, you need that because you are not the same including your backgrounds.
LaConco is too much now.. Thobile leave the show hun, these women are not for u. Mean AF..

U too much of a lady for this #RHODurban pic.twitter.com/as3zPBIgjB

— Vee (@organic_vee) February 25, 2022
#RHODurban Laconco is the reason why other girls will look down on Thobile. That says a lot about her character. pic.twitter.com/EAgTHq4Zgl

— Niki Beko Empire (@beko_simnikiwe) February 18, 2022