Thobile Khumalo-Mseleku hits back at fellow Real Housewives of Durban stars
Thobile Khumalo-Mseleku hits back at fellow Real Housewives of Durban stars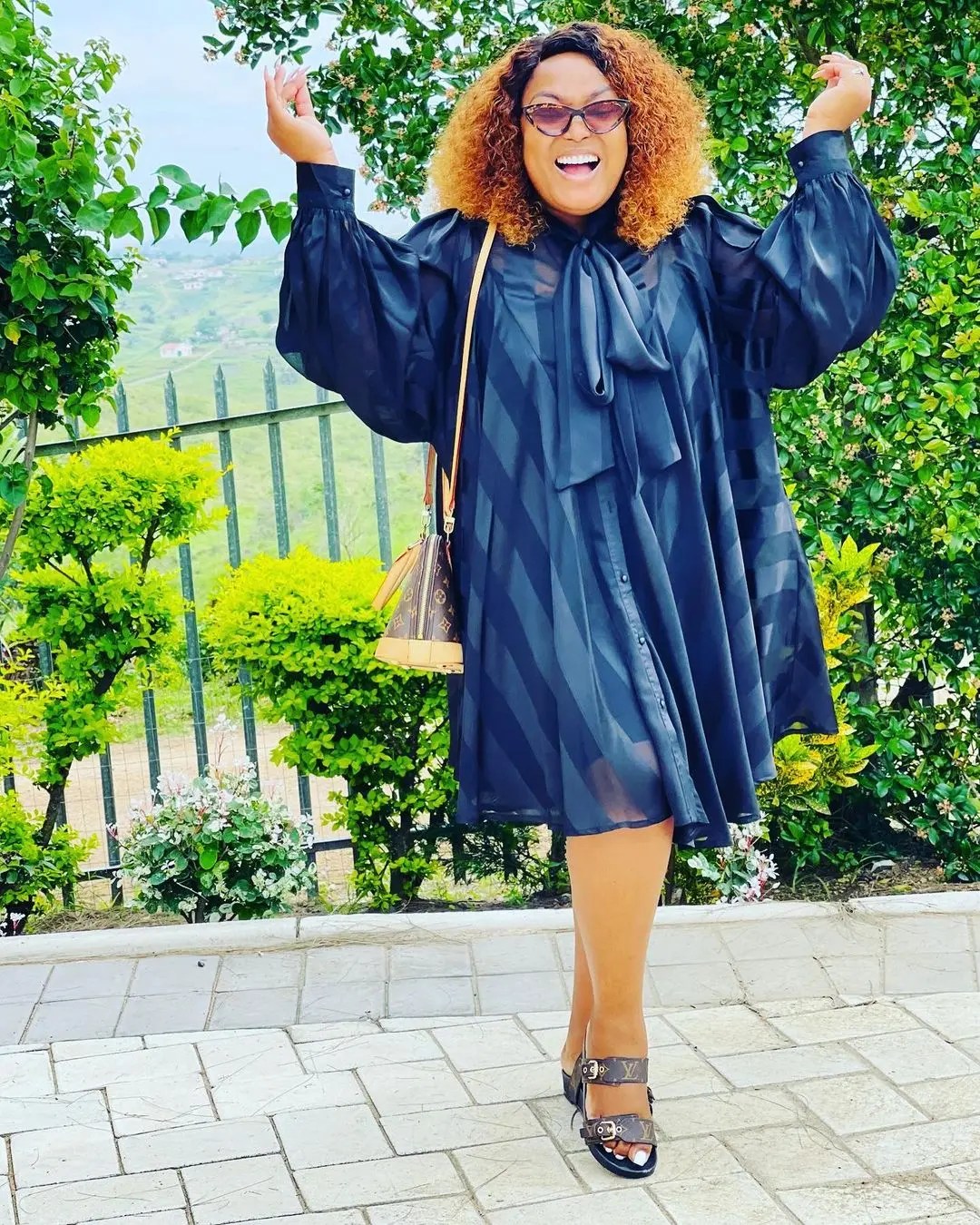 RADIO presenter and reality star Thobile Khumalo-Mseleku has defended herself against her fellow Real Housewives of Durban stars who slammed her for being late at a black tie event.
In the last episode, Thobile hosted the event at the Beverly Hills Hotel next to the sea.
But the guests, including Annie Ludick-Mthembu, Jojo Robinson, Nonkululeko Williams, Nonkanyiso "LaConco" Conco, Londie London, and Sorisha Naidoo, were not impressed when she made them wait.
Much to the annoyance of her guests who had to wait a long time, Thobile arrived with her husband, Musa Mseleku.
LaConco said she was expecting some private jet, a red carpet with Oprah Winfrey or somebody like Beyonce to land.
"So Thobile invited us? I've never been so bored in my life," she said.
Makhumalo has since hit back at the housewives.
"I actually arrived early. I had to wait for all of them to arrive. It would not have been appropriate for me to go inside the venue when everyone wasn't there yet.
"This is a show. Certain things happen in a certain way to achieve a particular goal. I am surprised they reacted like that," she said. She also took a swipe at LaConco.
"LaConco's comments showed she is putting me at a certain standard. She showed I wasn't worth the wait and the only people she can wait for are Oprah Winfrey or Beyonce. In her eyes, I'm not special," said Thobile. "Ever since we started shooting Real Housewives she's always tried to paint a certain picture about me.
"She's done it in front of and behind the cameras but I always overlook it," said Thobile.
"She even tried to persuade other cast members to look at me in a certain way. I think she does this because of the marriage I'm in or because her relationship failed."
She said they have never done anything together.
"Nothing brings us together. We're not friends and we don't call each other," Thobile said.