This is why they killed DJ Sumbody – His aunt speaks out – VIDEO
This is why they killed DJ Sumbody – His aunt speaks out – VIDEO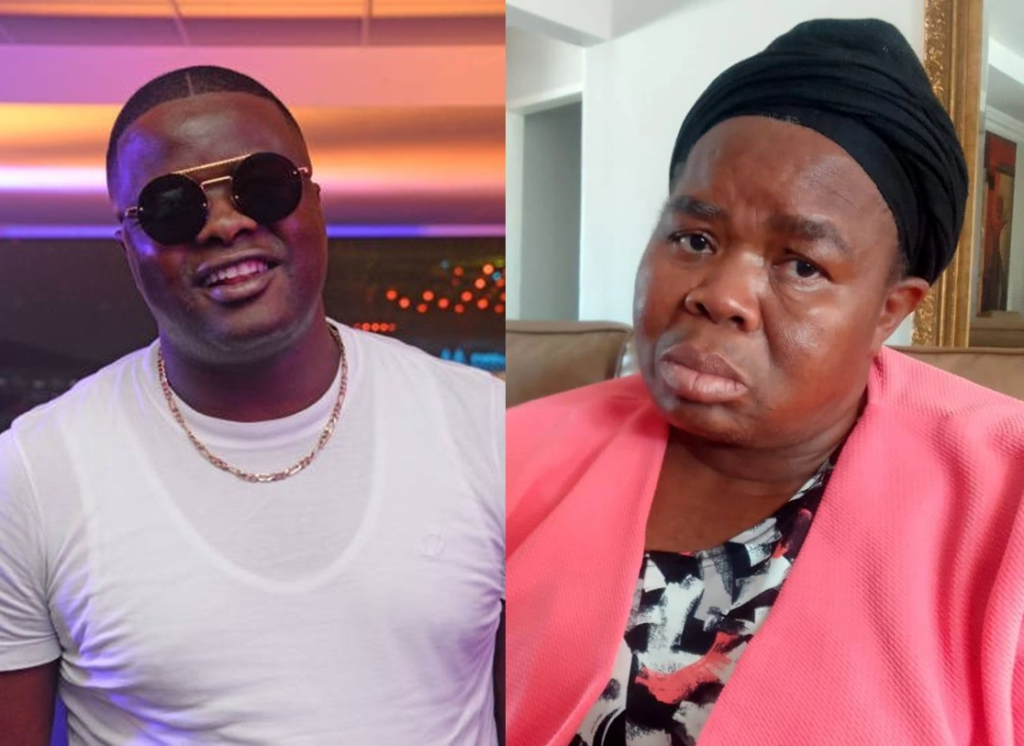 It is known that DJ Sumbody died in a hail of bullets in a car in the early hours of yesterday morning. While his aunt believes jealous people were responsible for the cold-blooded murder, this is still speculation.
But the question remains: Who killed DJ Sumbody and why?!
The Pretoria-born musician and Monate Mpolaye hitmaker, whose real name is Oupa John Sefoka died in Joburg in the early hours of Sunday morning 20 November.
"The artist Oupa John Sefoka allegedly ran into an unfortunate incident that led to his untimely passing," the statement reads.
"Details surrounding his passing cannot be disclosed as investigations are still ongoing."
DJ Sumbody's aunt drove from Limpopo to the family home in Danville in Pretoria West after hearing about his death on TV.
The aunt, Motlakaladi Moshidi (60), said the death of the DJ who's family is originally from Apel Cross in Limpopo has left them shattered.
"We are heartbroken. Our wounds will never heal," she said.
"The people who did this, did it out of jealousy."
She said he was a respectful individual who loved his family and was generous.
Motlakaladi said she personally loved listening to his music.
"He respected the elderly. He was always available to help family," said Motlakaladi.
ad
Family friend Martha Kubyana (52) said that she got a call in the morning from DJ Sumbody's mother telling her that her son was shot.
"His mother was shattered when she was talking on the phone," said Martha.
"The teachers who are teaching with his mother are in great shock."
Martha said he was like a son to her.
Police in Gauteng have activated their maximum resources to trace the people responsible for the shooting.
Lieutenant-Colonel Mavela Masondo said the police were searching for suspects.
"Police received a complaint about a shooting incident at the corner of Woodmead Drive and Woodlands Drive in Joburg at about 00.30am," said Masondo. "Police found two people in a VW Golf with gunshot wounds. Both victims, a driver and a passenger, were certified dead at the scene.
"It was reported that a third victim who was driving a BMW X5 was taken to a medical care centre after sustaining gunshot wounds."
Masondo said the motive for the shooting is unknown at this stage.
DJ Sumbody's family spokeswoman Mmanake Mokitimi told Daily Sun she couldn't confirm anything at the moment.
ad
"The police are still investigating, but we will release more information in due course," she said.
DJ Sumbody's fans have sent their condolences on social media, stating how sad they were to hear the news of his passing.
According to Ayepyep Lifestyle Management, the event was cancelled.
"It is with great sadness and heavy hearts that we notify you of the cancellation of DJ Sumbody's All White Veuve Clicquot Picnic following the news of his sudden passing."
Amapiano duo, MFR Souls, told the publication he was like a brother to them.
"He gave us a chance in the industry. We were on our way from Polokwane to Pretoria to celebrate with him at his All-White party. The way that he passed on is heartbreaking," they said. A close friend of DJ Sumbody, Cassper Nyovest, expressed how sad he was on social media.
"Batho ba slege, jo! Ai mara bafethu. This can't be," Cassper wrote.
Focalistic said DJ Sumbody was like a brother. "Love you forever my big brother. Please can we stop the violence. I'm gonna miss my brother. For real, ka le kgopela, are rataneng. Are tlhokomelaneng," he wrote, as he pleaded with people to love one another.