THIS IS ME, DEAL WITH IT – DJ LAMIEZ HOLWORTHY LASHES OUT AT BODY SHAMERS
THIS IS ME, DEAL WITH IT – DJ LAMIEZ HOLWORTHY LASHES OUT AT BODY SHAMERS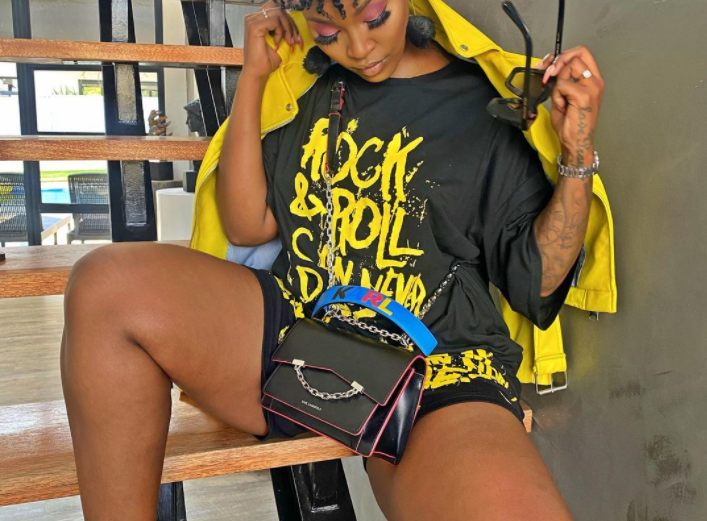 TV presenter and DJ Lamiez Holworthy has stood up against the trolls who bullied her for her cellulite.
he Live Amp presenter posted photos of herself with her co-host Speedsta and amapiano singers Reece Madlisa and Zuma. But the photo was met with criticism as people commented on the cellulite on her legs.
Lamiez started by addressing one troll. She responded to the comment with a photo of the Facebook user and said she was inflicting her insecurities on her
"It's firstly that fake Versace T-shirt, then most importantly the fact that you are way bigger than me, yet you're in my comments? Why? Is it because it pains you to see me so confident and now you want to inflict your insecurities on me? What a joke," Lamiez told the troll.
She then posted a lengthy message, saying she wouldn't edit her photos and look like something she's not.
"My name is Lamiez Holworthy and this is me in my purest form. I'll be damned if I edit my pictures to appear tinier or to hide my cellulite or stretch mark or two."
Lamiez said she was tired of women being put under pressure to impress people.
You know why? I am tired of women (young and old) putting themselves under unnecessary pressure because of social media. Imagine trying to look like someone who doesn't even look like themselves.
"I am a public figure with millions of followers, most of whom are women of all ages. And it is my responsibility to show them it is okay to be normal and no one can use your flaws against you when you make peace with them."
The media personality said her body was fine.
"I work out and eat right for my own well-being, not because I am not trying to fit into a box or have anyone police me! This is me – deal with it," she said.