Things you probably didn't know about Riky Rick's wife Bianca Naido
Things you probably didn't know about Riky Rick's wife Bianca Naido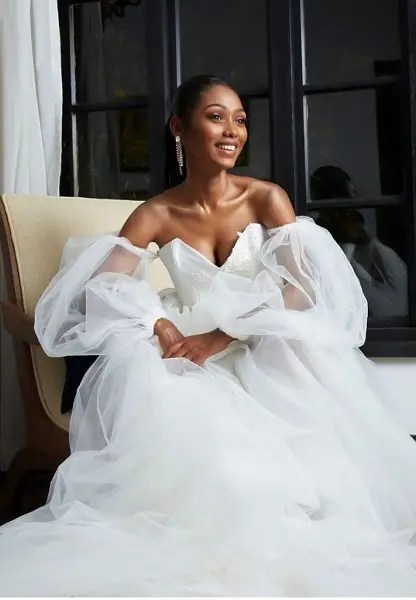 Despite being married to Rapper and hip-hop artist Riky Rick, Bianca Naidoo has been able to live and maintain a lowkey life where not much is known about her. So, here are five things we've gathered about her.
Rapper Riky Rick passed away on 23 February. He is rumoured to have taken his own life but the family did not confirm this.
"Son, husband, father, brother and uncle, Riky 'Ricky' Makhado (34) sadly passed away in the early hours of this morning (23rd February) in Johannesburg," read the statement by the family.
"Affectionately known as Riky Rick across the globe, he was deeply loved by his family, friends and the entire entertainment industry. His love for family, friends, and community is well known. Riky's nurturing and developing of young musical talent is well documented and will forever be remembered," the statement continued.
Here are five things to know about the wife of the late rapper.
SHE IS A PRODUCTION COORDINATOR
According to Bianca's LinkedIn account she worked as a Traffic and On-Air Production Co-ordinator at Fox International Channels.
BIANCA MARRIED RIKY RICK IN 2013
The production coordinator married Riky Rick in 2013. So, the pair have been married for eight years.
SHE HAS TWO CHILDREN
The pair reportedly have two children together – Jordan who was born in 2010 and Maik who was born in 2014.
He leaves behind Bianca Naidoo & their 2 children: Condolences pour in for Riky Rick https://t.co/xLO5oTIScB pic.twitter.com/f1Nlwfou54

— REAL SOPHY'S DIARIES (@AmericaToday15) February 23, 2022
BIANCA LIKES TO DRESS UP FOR EVENTS
Bianca admitted to rarely dressing up in an interview with Top Billing. She says enjoys dressing up for special days such as Christmas. Take a look…
"To be honest with you I don't often dress up so Christmas time is one of the time I do take the opportunity to look good," she said in an interview with Top Billing.
SHE HATES CAMERAS
Riky Rick trended on Twitter after he posted a video of himself and Bianca. Tweeps thought she looked "disconnected" and "uncomfortable". Take a look
Riky Rick with his wife Bianca Naidoo. pic.twitter.com/EWsqy1j2yF

— Musa Khawula (@MusaKhawula) February 14, 2022